Chipotle Closes 43 Locations in Washington and Oregon After E. Coli Outbreak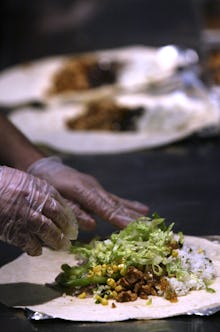 Say it ain't so, Chipotle.
The popular fast-casual burrito and taco chain closed down 43 separate locations in Washington state and Oregon this weekend after an outbreak of E. coli involving at least 22 people was linked to Chipotle food, reports NBC News.
The Washington State Department of Health issued a statement reading, "While the outbreak appears to be linked to food served at Chipotle restaurants, the food or other source of contamination hasn't yet been determined and remains under investigation." Washington's State Epidemiologist Dr. Scott Lindquist said in the statement that "Anyone who thinks they may have become ill from eating at a Chipotle restaurant in the past three weeks should consult their healthcare provider."
Unfortunately, this is not the first time consumption of a Chipotle burrito has been linked to subsequent illness, Gawker notes. The Food Poison Journal keeps a running tally of Chipotle-related disease outbreaks, which stood at six between 2008 and 2015, not counting the ongoing outbreak on the West Coast.
When food is properly cooked, there is little chance of pathogens surviving to infect consumers. But during an outbreak of salmonella in Minnesota tied to Chipotle locations in September 2015, Vanderbilt University infectious disease specialist Dr. William Schaffner told ABC News there was no way for servers to know whether uncooked ingredients such as salad greens could be infected.
According to CNN, the company believes just six stores are tied to the outbreak, but closed the 43 locations to be completely sure other customers do not get ill.
Correction: Nov. 21, 2015