This Woman Reacted to Her Husband Cheating On Her By Sending Him a Box of Poop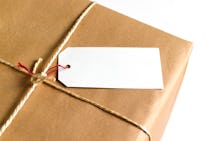 When it comes to rage-fueled acts of aggression against two-timing exes, we all have our heroes.
Some worship Angela Bassett's Waiting to Exhale character Bernadine, who threw her cheating man's entire wardrobe into his car and then blew it right up. Others may be more partial to the Carrie Underwood approach of using a baseball bat to trash her ex's "pretty little souped up four-wheel drive." 
But if you're not willing to go to those measures, know that there are other, slightly less extreme (but only slightly less extreme) options. Like, you can send the dude a box of actual shit! 
Which is exactly what one woman recently did in the midst of her divorce with a Frenchman who she discovered had cheated on her with a woman 28 years his junior.
Amanda Chatel, a lifestyle writer who has written for Mic, recently opened up in an essay for YourTango about how she got so fed up with her-soon-to-be-ex-husband's (figurative) shit that sending him a box of (literal) shit seemed to be the only reasonable response. 
In the piece, she reveals that she and her husband separated in August, after he moved to Paris, and he told her he wanted a divorce and subsequently ghosted her. But it wasn't until recently that Chatel learned why her husband had asked for a divorce: He had cheated on her with a woman who was a mere 20 years old to his 48. 
"Just when I thought I couldn't take anymore, she, his 20-year-old 'soulmate,' sent me a poem," Chatel wrote in the essay, "a poem she wrote about me."
That's a lot to take in at once, so it's no wonder that Chatel reacted with an emotional shit-sending.
"I was in total rage mode, so I wasn't thinking straight," she told Mic. "I think because I kept saying over and over, 'What a piece of shit,' I had subconsciously implanted it in my brain."
While she initially thought she'd send him her own feces, she ultimately told Mic that she decided against it: "[I] realized that might be just a little too crazy ... and weird and gross. So I bounced around Google looking for things to send to ruin someone's day and ended up on shit."
In case you're wondering how one goes about arranging such a stunt on the Internet, one doesn't need a master's degree in computer science. The website that carried out her shit-delivery needs is called ShitExpress.com, and they specialize in, well, delivering shit (express). 
"You get to choose your animal — they only had horse at the time, which worked for me — and you could put some friendly stickers on it," she told Mic. "I chose against the stickers. Then the site takes you to PayPal to pay."
Which raises the question: Is it, like, legal to send your ex a steaming pile of horse poop? The answer: It really depends!
According to the legal website FindLaw, sending poop in the mail is illegal if the package in question is deemed to be mean or inappropriate, due to various state harassment laws. For instance, an Iowa woman was given a misdemeanor ticket for third-degree harassment last year for sending a poop package to her neighbors after they had complained that her dog wouldn't STFU. 
The legal guidelines for similar poop delivery website I Poop You seconds this, warning potential senders, "If it is your intention to use this website and/or the services provided via this website for the purpose of harassment, annoyance, provocation, stalking, humiliation, embarassment [sic]  ... you are prohibited from using this web site."
Still, FindLaw noted that if it's just intended as a joke, sending shit is perfectly legal, "A poop-harassment case may be difficult to prosecute, however, as the defendant could always say that the dung delivery was intended as a joke, not as harassment." So when it comes to sending someone shit and wondering if you're going to get in trouble with the law or not, it's really just a crapshoot. (Literally!)
For her part, Chatel hasn't yet gotten a response from her husband, and she doesn't seem too concerned about the possible legal ramifications. Instead, she says that it was cathartic AF. 
"I know it was a childish move on my part, but he had been childish as well," she told Mic. "When your 48-year-old husband is telling you that a girl 28 years his junior is his soulmate because they both love the Beatles and have the same birthday, and then she sends you a poem, you have no choice but to respond in lamest way possible to try to cancel out their lameness."
Despite his role in the debacle, Chatel is quick to own up to her side of the marriage's demise. "I don't want to paint myself as the total victim here," she said. "As is the case with any relationship, we had lots of issues and made the mistake of marrying each other thinking we'd change."
But she doesn't have any regrets about the way she responded. "I highly recommend it," she told Mic. 
ShitExpress.com: Learn it. Love it. But probably don't bookmark it.