Twitter Loses Another Top African-American Employee Over Diversity Problems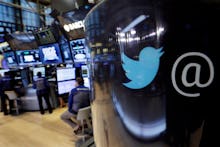 There are plenty of factors that wear on the nerves of anyone guessing at the future of Twitter, like its new "Moments" tab, changes in the user interface or how it's ever going to make any money. But for the platform that gave haven to uprisings in the Middle East and the Black Lives Matter movement, the biggest question might be how Twitter plans to be a little less white, and a little more like the people who actually use Twitter.
Twitter lost its only African-American engineering lead, who published a damning blog post Tuesday about Twitter's diversity problems. Leslie Miley was caught in the most recent round of Twitter layoffs but claims that he was already on his way out, and turned down his severance package so that he could speak up about what he saw as systemic diversity problems.
Through recent leadership changes, Miley saw lip service — and even tangible goals — paid to the target of making Twitter a more inclusive workplace. But after failed engineering projects meant to bring in diverse candidates and a few tone-deaf meetings, Miley's hopes waned.
"Each of these moments caused me to rethink what role I was playing at Twitter and in tech and how I could participate in dismantling what I describe as the diversity problem in tech," Miley writes on Medium. "I want to be a leader in eliminating environments where I am the only African-American in engineering leadership."
This isn't the first time Twitter has lost an employee of color over diversity issues. Mark Luckie, Twitter's former manager of journalism and news, left the company back in May over lack of minority representation in Silicon Valley.
"The deficiency of people of color is a complex and cyclical problem that should be addressed at every point?—?from education and recruitment to employee retention," Luckie wrote on Medium at the time. "This change will require more than posting a hashtag in a public venue or darkening the color of a logo on a T-shirt."
"We're committed to making substantive progress in making Twitter more diverse and inclusive," Twitter told Mic when we reached out about Miley's blog post. "This commitment includes the expansion of our inclusion and diversity programs, diversity recruiting, employee development and resource group-led initiatives."
Tech has a diversity problem, and releasing diversity reports isn't going to solve it. According to Pew Research, a quarter of all black and Hispanic people in the U.S. are using Twitter, but Twitter's own numbers show that its leadership teams are predominantly male and predominantly white.
"Look at the user base of Twitter," Chris Sacca, a prominent Twitter investor, said on stage at the New York Times DealBook conference on Tuesday. "You have black users over-indexed on Twitter, but you don't have any representation of that audience in the upper management of the company. That's weird. We're guiding things we can't address."
"Tech companies must reflect the communities they serve. If not, they risk alienating the users most responsible for their success."
A common defense for a lack of diversity is the simple inability to find diverse hires that qualify for open positions — Miley claims that a Twitter senior vice president told him that when it comes to hiring decisions, "diversity is important, but we can't lower the bar."
But the problem with finding women and people of color who are qualified isn't a question of whether that talent exists, but how it's discovered. The onus is on tech companies to do the extra legwork of intentionally seeking that talent if they are sincere in creating a leadership team that represents their audience.
"Tech companies must reflect the communities they serve," Luckie wrote. "If not, they risk alienating the users most responsible for their success. There will be a point when the brief public shaming that accompanies jarring diversity reports will not subside."