Officer Death, Originally Believed a Homicide, Now Ruled a Suicide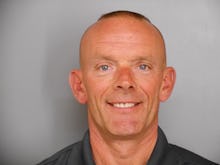 When Lt. Charles Joseph Gliniewicz was found dead Sept. 1 with his gear removed in a remote area of Fox Lake, Illinois, it set off a massive furor among the law enforcement community and ordinary citizens. CNN reported three suspects, two white men and one black man, were on the loose. Schools were on lockdown, a community mourned. 
But it was all a lie.
Months later, after a long investigation, Illinois police said Gliniewicz took his own life. The 30-year veteran of the Illinois police force had been under stress from an ongoing investigation for allegations of embezzling tens of thousands of dollars for personal expenses, NBC News reports. 
At a news conference, Lake County Major Crimes Task Force Cmdr. George Filenko told reporters the entire murder scene appears to have been an elaborate contrivance on the part of Gliniewicz, who had training with mock crime scenes.
"Our investigation has determined conclusively that Gliniewicz initially left a staged trail of police equipment at the crime scene," Filenko said, according to NBC News. "The embarrassment comes to me personally that this is the first time in my career that I've felt ashamed by the acts of another police officer." 
The death came amid a number of other high-profile police killings around the country, with many pointing to the Black Lives Matter movement for instigating the upsurge in violence.
The day after Gliniewicz's death, during a Sept. 2 taping of the the Kelly File, Fox News host Megyn Kelly linked the movement to the deaths of Gliniewicz and another officer, Texas' Harris County Sheriff's Deputy Darren Goforth. A USA Today op-ed by Ron Hosko also published the day after the "murder" blared "with police being murdered on the streets, Black Lives Matter rhetoric too often 'irresponsible' and 'dangerous,' empowers 'criminals' and 'opportunists.'"
A spokesman for the Lake County Sheriff's Office reached by Mic declined to comment on the supposed connection. The new revelations about Gliniewicz's demise, however, are likely to complicate jumps to similar assertions in the future. 
As of this writing, 31 police officers have been killed by gunfire in 2015, while more than 1,000 people have been killed by police.