'Saturday Night Live' Didn't Shy Away from Donald Trump Controversy — It Embraced it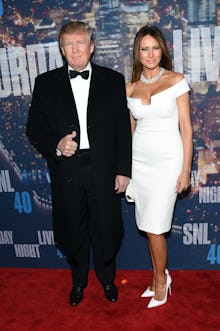 A U.S.-Mexico border wall, birth certificate controversies, Twitter attacks: You name it, SNL found a way to shoehorn it into the controversial Trump-hosted SNL on Saturday night. 
When Donald Trump took the stage, everything was as usual. The band struck up the show's iconic theme song, the audience applauded on cue and then someone shouted "Trump's a racist!" from the audience. 
The person behind the shout was none other than Seinfeld creator Larry David, who has been having an SNL renaissance playing 2016 Democratic presidential candidate Bernie Sanders. 
Taran Killam and former cast member Darrell Hammond, who is the show's current announcer, joined Trump onstage to share their imitations of the real estate magnate. Trump also poked fun at his feud with Rosie O'Donnell, jokingly mistaking cast member Aidy Bryant for the actress he once called a "pig."
The night's first sketch envisioned a United States in 2018 made better by Trump's presidency. In this future, Trump tweets the country's new laws, ISIS has been disbanded and given jobs at a Damascus Trump Hotel & Casino, and Putin has withdrawn from Ukraine after Trump called him a "loser." 
Beck Bennett, playing Mexican president Enrique Peña Nieto, presented Trump a check for the U.S.-Mexico border wall. "Nothing brings two countries together like a wall," Bennett said. Trump was joined onstage by his daughter, Ivanka, in a cameo in which she played herself as in charge of redecorating the White House. The skit ended up being a fake Milania Trump-for-First-Lady ad paid for by the "Melania for First Lady Foundation." 
Donald Trump is known for his fast Twitter fingers, and Saturday Night Live played up his inability to self-edit by having him "live-tweet" a sketch in which he did not appear. Trump called Taran Killam an "over-rated clown," Cecily Strong was "not a nice person," McKinnon was "born stupid" and Vanessa Bayer "should be deported." Kenan Thompson received the sharpest fake tweet. The tweet said that Thompson's birth certificate is a fraud and that if you add a "y" to Kenan, you get "Kenyan." 
Some of most pointed barbs against Trump came during the show's Weekend Update. Colin Jost joked that protesters outside 30 Rockefeller Center chanting "dump Trump" were really asking, "What are his ideas on health care?" Co-host Michael Che referenced Trump's new book, Crippled America: How to Make America Great Again, which references Trump's campaign slogan. Che joked that a white men's passions for yesteryear make him uncomfortable.
"Whenever rich old white guys start bringing up the good ole days, my negro senses start tingling," Che said. 
Weekend Update also brought out resident conservative buffoonish character "Drunk Uncle," who told co-hosts Che and Jost that Trump's presidency is like "I'm running for president." "Drunk Uncle" ended his appearance by saying he hopes Trump will bring an end to crime — crime perpetrated by immigrants.  
Though commercials for NBC shows are normal during SNL, two shows with the most advertisements were NBC's upcoming Latino-led shows: Shades of Blue, starring Jennifer Lopez, and the America Ferrera-led Superstore. The trailer for Superstore even makes a joke about microaggressions against Mexican employees (check the salsa-centered slapstick about one minute into the trailer).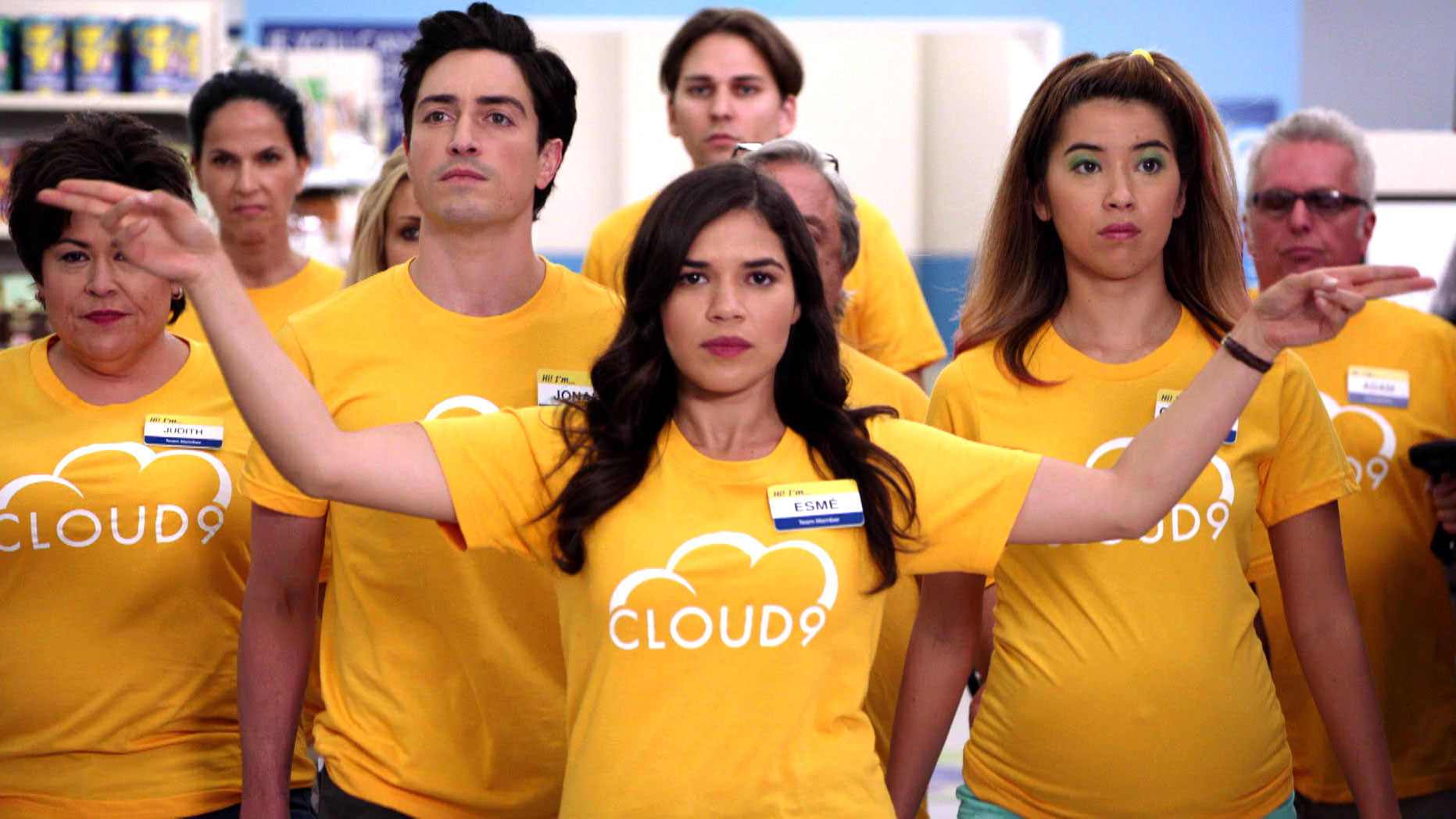 Sia, an immigrant from Australia, sang twice during the telecast as the show's musical guest.