Google Off-line Navigation Now Available for Google Maps. Here's How It Works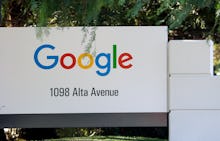 Google announced a new feature on Tuesday that will allow users to use Google Maps without Internet or data access, something the company said would help bring the navigation tool to people who may not always be connected. 
"Google Maps is taking steps to help people across the globe find directions and get where they're going, even when they don't have an Internet connection," Google wrote in a blog post published Tuesday. The tech giant first teased the feature during its keynote event in May and said it was part of an effort to make their products work in developing countries with poor Internet or cell service, the Verge reports. The tech giant already allows users in certain countries to save YouTube videos while off-line, according to the Verge.
What you can do offline: The features that will be made available offline include "turn-by-turn driving directions, search for specific destinations, and find useful information about places, like hours of operation, contact information or ratings," according to the Google blog post.
Google is offering the feature with the newest version of Google Maps for Android, which, according to the blog post, will soon be available to download on Apple iOS smartphones. The feature allows anyone with such a smartphone to download a region of Google Maps onto their phone that will function whether or not there is Wi-Fi or data connection available. 
How it works: Users can search and download a range of areas — city, state or country — in the Google Maps app. Once downloaded, Google Maps will gear into offline mode when it notices a loss of connection, according to the blog post. Once a connection is found, Google Maps will automatically switch back to its full-service mode. 
In its default mode, Google Maps will only allow users to download an area for offline use when a Wi-Fi connection is available, which the blog post says will help avoid hefty data charges.