What Is the Federal Minimum Wage? Here's a State-by-State Look at Wage Laws in the US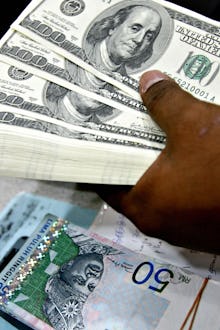 During the Republican presidential debate on Tuesday in Milwaukee, in response to a question about whether the federal minimum wage should be raised from $7.25 to $15 an hour, the GOP candidates who answered all agreed that it should not be increased. Recent debate around the federal minimum wage rate has put the issue in the national spotlight, meaning the topic was on the table for candidates during Fox Business Network's Republican debate. 
"We have to leave [the minimum wage] the way it is," real estate mogul Donald Trump said during the debate. 
"If you raise minimum wage, you're going to make people more expensive than a machine," Florida Sen. Marco Rubio said, echoing Trump's point. 
Minimum wage takes center stage: In September, New York Gov. Andrew Cuomo proposed at a press conference that the state's wage be increased to $15 an hour, which would make New York's minimum wage the highest statewide minimum wage to date. Vice President Joe Biden stood by Cuomo's side during the proposal, endorsing the wage boost. 
Many states' minimum wages fall well below the $15 limit, considered by many advocates of increasing the minimum wage to be a fair benchmark for low-skilled workers. Some states have set a higher minimum wage than the federal rate of $7.25, others have set it lower and some states have no minimum wage laws at all. 
In 2015, Rhode Island passed legislation to raise its minimum wage to $9.60, effective Jan. 2016, according to the National Conference of State Legislators. Washington, D.C., currently implements the highest minimum wage at $10.50 an hour. In May, Los Angeles became the biggest city to approve a plan to implement a city-wide minimum wage of $15 an hour by 2020.
Here's a look at how states handle minimum wage, according to the U.S. Department of Labor: