Authorities Identify First Gunman in Paris Attacks as Omar Ismail Mostefai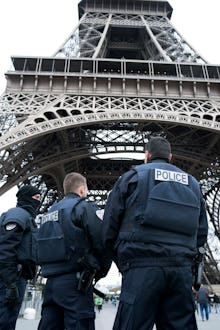 One of the gunmen involved in the Paris terrorist attacks on Friday has been identified as Omar Ismail Mostefai, according to multiple media reports. Mostefai was a 29-year-old French citizen who authorities had previously identified as at risk for radicalization, although that designation was never acted upon.
Agence-France Presse reports Mostefai was one of seven attackers who killed at least 129 people and wounded hundreds more in a string of shootings and explosions across the French capital. He was one of three gunmen who attacked the Bataclan theater, where 89 people were killed in the bloodiest attack. Mostefai was reportedly identified by a severed finger found at the scene.
Mostefai was born in the Paris suburb of Courcouronnes and had a long criminal record of eight convictions for minor crimes, Agence-France Presse says. A Paris prosecutor told the news organization that Mostefai "had been singled out as a high-priority target for radicalisation in 2010 but, before Friday, he had 'never been implicated in an investigation or a terrorist association.'"
Investigators are looking into whether Mostefai traveled to Syria in 2014. According to Agence-France Presse, Mostefai's brother voluntarily went to the police following the attacks. Both the brother and father are in police custody and their homes are being searched.
"It's crazy, insane. Yesterday I was in Paris and I saw how this shit went down," Mostefai's brother told the news agency.
The attack on the Bataclan theater was the bloodiest episode in the Paris attacks, with gunmen mowing down concert-goers before police stormed the theater and put an end to the bloodshed.