Charlie Sheen to Reveal HIV-Positive Status on 'Today,' Report Says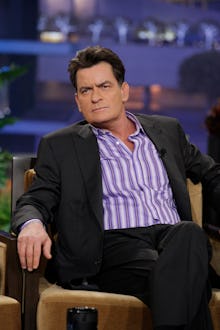 American actor Charlie Sheen will reportedly announce that he's HIV-positive on Tuesday's episode of Today in an interview with Matt Lauer, according to TMZ. TMZ's Harvey Levin tweeted the report Monday afternoon:
On Nov. 2, Radar published a blind report alleging that an unnamed Hollywood "megastar" and notorious womanizer was HIV-positive. Radar cited multiple anonymous sources. "It was only after corroborating the accounts ... that Radar decided to publish this exposé," the publication reported. 
"He led a dangerous lifestyle," said one of Radar's sources. "He's learned this the hardest possible way."
"His worst fear is that he will be remembered not as a great actor but as someone who contracted the disease," another source told Radar.
The rumor mill has been churning ever since, particularly after U.K. publication the Mirror published a strongly worded opinion piece Wednesday.
"I'm only sorry that I can't make him switch places with a 15-year-old rape victim from Lesotho who didn't ask for any of it and deserves a chance to make something of her life," Zoe Shenton of the Mirror wrote. The headline read, "The Hollywood actor with HIV deserves everything he gets – and worse."
On Monday, the National Enquirer revealed that the Sheen story would be be the cover feature of its next issue, which hits newsstands Wednesday. 
Correction: Nov. 17, 2015