Breaking Down Which Movies the Internet Loves Most by Genre, Gender and More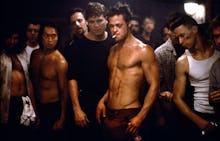 How is a movie's impact best measured? Is it in box office numbers? Oscar nominations? Critical adoration? Certainly those factors represent how audiences and tastemakers approach a film upon its release. To figure out what sticks with viewers, though, requires a longer period of survey. Enter IMDb, a service that could serve that function — but has more than a few biases of its own in the system.
For 25 years, the Internet Movie Database has served as something of a proto-Wikipedia dedicated to film and TV. Actors, creatives, series and films all have their own pages that list their credits. Users contribute trivia and quotes from the film. They also can vote on the quality of each movie or TV show. These ratings are compiled and sorted into lists of top rated movies.
Unfortunately, IMDb's rating system is also flawed, because it's hardly scientific. It represents what Internet users think of films — to be distinguished from people on the whole. Far more young adults use the Internet versus older Americans, according to Pew Research Center's 2014 data, and teens spend a great deal of time online too.
So instead of considering IMDb a long-term record of which movies are best, it's more appropriate to think of it as a record of which movies the Internet likes best. Those movies, in short, are dramatic, recent and very male.
When it comes to genre, drama and crime films are overwhelmingly the favorite. The top five alone includes three crime films (The Godfather, The Godfather Part II and The Shawshank Redemption), plus an action film (The Dark Knight) and a drama (12 Angry Men). 
There's a paucity of comedies, making up only 8% of the list. Many of those are Charlie Chaplin movies too, or dramedies like Life Is Beautiful. The purest "comedy" on the list is down at No. 94: Monty Python and the Holy Grail.
Notably, all seven movies mentioned by title above (plus all the Chaplin films) feature male protagonists — a common theme on the list. How many of the top 100 films had a woman behind the camera, though? How many were directed solely by a woman?
Zero.
Two movies among IMDb's top 100 films were directed by women: The Matrix, directed by Lana Wachowski in concert with her brother Andy, and City of God, co-directed by Kátia Lund. The latter case has a caveat: In 2004, Fernando Meirelles was nominated for an Oscar for directing the film. Lund was not credited.
Several movies directed by women earned critical plaudits in recent years, including Kathryn Bigelow's The Hurt Locker and Zero Dark Thirty and Ava DuVernay's Selma. However, on IMDb, not one of those films even qualifies for the top 250.
As producer Effie Brown argued to Matt Damon on Project Greenlight this past season, hiring more women behind the camera leads to better representation of female characters on screen. So it's unsurprising that, on this list, only six films feature a solo female protagonist. The highest rated among those is The Silence of the Lambs at No. 24.
In addition to skewing heavily dramatic and heavily male, IMDb voters also prefer more recent movies — but not too recent. There's the odd contemporary film (Inside Out from this year, Whiplash and Interstellar from last), but over two-fifths of the list is dominated by '90s and 2000s movies.
Considering the age breakdown of Internet users, this makes sense. If 97% of all users are 18-29, they'd be prone to voting for films they've seen in their lifetimes — most of which fall into the '90s and 2000s brackets. The oldest film on the list is from 1921: a Chaplin film called The Kid. It sits at No. 95.
What do these numbers mean? In some cases, these figures come from biases in the sample, like with age. As far as drama and crime's dominance is concerned, those genres are successful in any medium (see: Breaking Bad, Serial, John Grisham novels). Consumers love crime stories — however, that doesn't speak to much of this list.
The gender statistics are much more telling. There's no clear difference in how many women use the Internet versus men (86% to 87%, according to Pew), yet stories about men and directed by men dominate. 
A lot of this comes down to opportunity: The more stories there are about and by women, the greater the number on the list. The exclusion of Bigelow's movies and Selma indicates it may take more than a few extra female-driven projects. As a statistical fact, this audience prefers male-driven stories. To change the list will require changing attitudes as well — a challenge that, for the sake of women filmmakers and moviegoers, Hollywood must take on.