Facebook Activates Safety Check Following Terrorist Attacks in Nigeria, Bias Critiques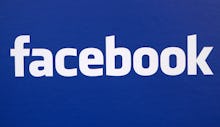 Facebook has announced that it will activate its Safety Check feature after a suicide bombing Tuesday in Nigeria left at least 32 dead. The attack is believed to have been carried out by the terrorist group Boko Haram.
Launched by Facebook in 2014, Safety Check allows users to inform friends and family about their status after a disaster strikes their area with a "check in." In a post Tuesday night, CEO Mark Zuckerberg explained the decision.
"After the Paris attacks last week, we made the decision to use Safety Check for more tragic events like this going forward. We're now working quickly to develop criteria for the new policy and determine when and how this service can be most useful," Zuckerberg, 31, wrote.
"Unfortunately, these kinds of events are all too common, so I won't post about all of them. A loss of human life anywhere is a tragedy, and we're committed to doing our part to help people in more of these situations."
Facebook has come under fire recently when it failed to active Safety Check after Thursday's Islamic State group attack in Beirut, but did activate it for the following day's attacks in Paris. It was the first time Facebook enacted the function for an event that was not a natural disaster. Before Friday, Facebook had activated the feature five times.
The double standard did not go unnoticed by Twitter.
Delhi-based blogger Karuna Ezara Parikh was moved by the general imbalance in the global reaction to the attacks. In a poem posted to Facebook, she wrote, "It is not Paris we should pray for. It is the world. It is a world in which Beirut, reeling from bombings ... is not covered in the press."
"Every member of our community spreads empathy and understanding on a daily basis. We are all connecting the world together. And if we all do our part, then one day there may no longer be attacks like this," Zuckerberg said. "Please don't let a small minority of extremists make you pessimistic about our future."
In 2014, Zuckerberg announced his intention to see that every human on Earth connected to the World Wide Web through a new initiative called Internet.org. If he succeeds, it would bring the entire global population within the reach of Safety Check — and a friend request.