Costco-Linked E. Coli Outbreak: What Caused Outbreak and Full List of Recalled Items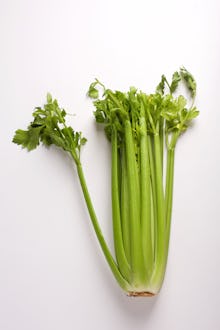 Health officials believe celery is the cause for an outbreak of E. coli linked to Costco's rotisserie chicken salad.
The Centers for Disease Control and Prevention reported that preliminary testing at a lab traced the contamination to diced celery included in Costco's chicken salad. The vegetable came from a Californian company called Taylor Farms, and certain products that contain the produce vendor's celery — items like salad kits, vegetable trays and pre-made foods — and that are distributed to major supermarkets and grocers nationwide, have been recalled. 
The exact Taylor Farms product that caused the outbreak is called the Celery and Online Diced Blend, an ingredient used in more than 155,000 different products, according to ABC News. The Food and Drug Administration said those products are distributed to a number of major retailers, including 7-Eleven, Safeway, Target, Walmart and Sam's Club. 
The FDA released a full list of recalled items. 
As of Nov. 23, 19 people were infected by the outbreak in a total of seven states: California, Colorado, Missouri, Montana, Utah, Virginia and Washington. With six reported illnesses, Montana has the highest number of E. coli cases so far. 
Though there have been no reported deaths linked to the E. coli outbreak, the CDC reports that five people have been hospitalized and two more have suffered kidney failure due after ingesting contaminated foods. Per the FDA, when ingested, the bacteria can cause diarrhea, bloody stools and, in some cases a type of kidney failure known as Hemolytic Uremic Syndrome.
According to a statement from the CDC, officials will continue to investigate the bacteria outbreak.
"CDC and state and local public health partners are continuing laboratory surveillance through PulseNet to identify any additional ill persons and to interview them," reads a statement. "This investigation is ongoing. Updates will be provided when more information is available."