One Chart Shows How Many People Die From Terrorism and Gun Violence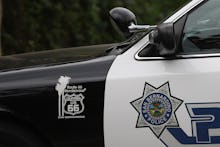 Following a mass shooting reportedly involving at least 20 victims in San Bernardino, California, on Wednesday, America's epidemic of gun violence returned to the fore of the national conversation, even as fears of terrorism continue to dominate the political debate.
Addressing the nation following the massacre at Oregon's Umpqua Community College in October, President Barack Obama urged reporters to "tally up the number of Americans who've been killed through terrorist attacks over the last decade and the number of Americans who have been killed by gun violence, and post those side by side on your news reports."
As this chart shows, in the past decade, 29 Americans have been killed in violent jihadist attacks on American soil, according to data from the New America Foundation, while 132,349 have been killed in gun violence homicides, based on data from the Justice Department, Centers for Disease Control and Prevention and the Gun Violence Archive:
While gun violence has exacted a far greater toll on Americans than terrorism, the Eurasia Group's Ian Bremmer noted the lopsided nature of the national discussion on Wednesday:
Still, a McClatchy-Marist poll released in November found that 63% of registered voters are more worried that they or a loved one will fall victim to gun violence, against only 29% who are more worried about terror attacks.
But that poll was released before the November 13 attacks in Paris, which delivered a jolt to the political debate. A Washington Post/ABC News poll released following the attacks found that terrorism is now the second-highest issue priority for American voters, just behind the state of the economy.