'American Crime Story' Trailer Released: Plot, Cast and Premiere Date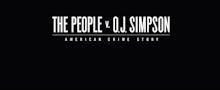 FX Network released the trailer for American Crime Story Wednesday, and it's tackling one of the most infamous court cases in American history: the O.J. Simpson murder trial. American Crime Story: The People v. O.J. Simpson is the latest anthology series from American Horror Story creator Ryan Murphy. 
The trailer, released on the network's YouTube channel, features the show's A-list cast and provides a glimpse into the gripping plot and controversial case based on true events.
The case: The O.J. Simpson trial began in January 1995, when the former football player and actor was tried for the murders of his ex-wife Nicole Brown Simpson and her friend Ronald Goldman. After a lengthy car chase watched by 95 million viewers nationwide, Simpson eventually surrendered and headed to trial, hiring an expert team of defense counselors. The trial was controversial and essentially created the 24-hours news cycle in the mid-1990s.
Connie Britton will play Faye Resnick, who famously testified Simpson told her he'd kill his wife — her best friend — and later went on to write multiple books about the trial as well as star on Real Housewives of Beverly Hills.
When to watch: American Crime Story: The People v. O.J. Simpson premieres Feb. 2 and will consist of 10 episodes, according to IMDb.
The cast:  The first season of American Crime Story features an all-star cast. Cuba Gooding Jr. stars as O.J. Simpson. David Schwimmer plays Robert Kardashian, one of Simpson's lead defense attorneys, alongside John Travolta as Robert Shapiro. Selma Blair stars as Kris Jenner, who was married to Kardashian until 1991. American Horror Story's Sarah Paulson plays lead prosecutor Marcia Clark and Kenneth Choi stars as Judge Lance Ito. 
Correction: Dec. 3, 2015