The Chipotle E. Coli Outbreak Is Spreading — Here Are the States Affected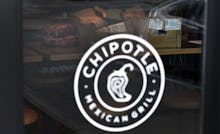 An ongoing E. coli outbreak, which has been traced back to the popular Mexican fast food chain Chipotle, has spread to three more states, the Centers for Disease Control and Prevention reported Friday. The new cases brought the total number of states linked to the outbreak to nine.
On Friday, officials from the Centers for Disease Control and Prevention investigating the outbreak added Illinois, Maryland and Pennsylvania to the list of effected states. Cases were previously been reported in California, Minnesota, New York, Ohio, Oregon and Washington.
According to the CDC, "Of the three most recent illnesses reported in November, only one ill person, whose illness started on November 10, reported eating at Chipotle Mexican Grill in the week before their illness began."
According to the CDC's data, which is current as of Wednesday, a total of 52 people have been effected by the outbreak across the country and 20 patients have been hospitalized. 
The Food and Drug Administration is working with the CDC to uncover the source of the outbreak. Though researchers have so far been unable to uncover the exact source of contamination, the FDA is using an advanced lab technique called whole genome sequencing in their investigation.
"To date, whole genome sequencing has been performed on STEC O26 isolates from 9 ill people in Washington and 1 ill person in Minnesota," the FDA said in a November statement. "All 10 isolates were highly related genetically to one another. This provides additional evidence that illnesses outside the Pacific Northwest, could be related to the illnesses in Washington."
While the investigation continues, Chipotle locations in Washington and Oregon that were closed when the outbreak was first discovered have since been reopened.
On Friday, Chipotle responded to reports of the outbreak by pledging to launch a stringent food safety program.
"While Chipotle's food safety practices were already well within industry norms, I was asked to design a more robust food safety program to ensure the highest level of safety and the best quality of all meals served at Chipotle," said Mansour Samadpour, the CEO of IEH Laboratories and Consulting Group, in a statement.
Though Samadpour said its impossible to completely eliminate the risk of contamination, he added Chipotle's new food safety program "eliminates or mitigates risk to a level near zero."
Reacting to the news on Twitter, Chipotle's regular customers were naturally concerned:
The CDC advises consumers seek medical attention if they experience these symptoms. 
Dec. 4, 2015, 3:30 p.m. Eastern: This story has been updated.