Halo World Championship 2016: Prize Pool, Competition Dates and Preview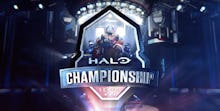 The 2016 Halo World Championship kicked off Sunday, as gamers from across the world began competing in teams in the first-person shooter sci-fi game. The global tournament is the first of its kind for the Halo franchise, featuring teams from North America, Australia, New Zealand, Asia, the United Kingdom, Europe, the Middle East, Africa and Latin America and has a growing prize pool currently sitting above $2 million.
The competition uses Halo 5: Guardians, released Oct. 27, and employs the newest game's multiplayer Arena experience, which connects teams from across the world in a single online map on the Xbox gaming console. The competition will have both online and in-person components and extends from December through March.
Below are the 2016 Halo Championship Series competition dates:
North America
Dec. 6 — Online Ladders Begin Dec. 20 — Online Qualifier Jan. 3 — Online Qualifier Jan. 10 — Online Qualifier Jan. 16 — Online Ladders End Jan. 17 — Online Qualifier Jan. 24 — Online Qualifier Jan. 31 — Online Qualifier Feb. 19-21 — North America Regional Finals Mar. 15-17 — Halo World Championship Prelims Mar. 19-20 —  Halo World Championship Finals
Australia and New Zealand
Dec. 6 — Online Ladders Begin Jan. 2-3 — Online Qualifier Jan. 9-10 — Online Qualifier Jan. 16-17 — Online Qualifier Jan. 23-24 — Online Qualifier Feb. 6-7 — Australia & New Zealand Regional Finals Mar. 15-17 — Halo World Championship Prelim Mar. 19-20 — Halo World Championship Finals
Asia
Dec. 6 — Online Ladders Begin Dec. 19 — Online Qualifier (China) Dec. 20 — Online Qualifier (Taiwan) Jan. 2-3 — Online Qualifier (South Korea) Jan. 9 — Online Qualifier (China) Jan. 10 — Online Qualifier (Rest of Asia) Jan. 16-17 — Online Qualifier (Rest of Asia)  Jan. 30-31 — Asia Regional Finals Mar. 15-17 — Halo World Championship Prelims Mar. 19-20 —  Halo World Championship Finals
U.K., Middle East, Europe and Africa 
Dec. 6 — Online Ladders Begin Dec. 20 — Online Qualifier Jan. 3 — Online Qualifier Jan. 6 — Online Qualifier Jan. 10 — Online Qualifier Jan. 16-17 — U.K. Finals Event Jan. 23-24 — Last Chance Online Qualifier Feb. 6-7 — EMEA Regional Finals Mar. 15-17 — Halo World Championship Prelims
Dec. 6 — Online Ladders Begin Dec. 19-20 — Online Qualifier (Columbia, LAS) Jan. 2-3 — Online Qualifier (Brazil, Columbia, LAS) Jan. 9-10 — Online Qualifier (Brazil, LAS) Jan. 16-17 — Online Qualifier (Mexico, Brazil) Jan. 23-24 — Online Qualifier (Mexico, Columbia) Jan. 30-31 — Online Qualifier (Mexico) Feb. 13-14 — Latin America Regional Finals Mar. 15-17 — Halo World Championship Prelims Mar. 19-20 —  Halo World Championship Finals