Amazon Video Streaming: New Subscriptions, Pricing and Perks for Prime Members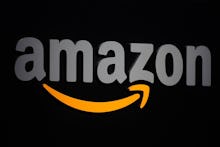 Amazon debuted the Streaming Partners Program in a Tuesday press release, which adds Showtime, Starz and "dozens more video subscriptions" to the online catalog available to its Prime members. 
What's in it for subscribers: "The way people watch TV is changing, and customers need an easier way to subscribe to and enjoy multiple streaming subscriptions," said Amazon's digital video vice president Michael Paull in a press release. "With the Streaming Partners Program, we're making it easy for video providers to reach highly engaged Prime members, many of whom are already frequent streamers, and we're making it easier for viewers to watch their favorite shows and channels." Customers can get subscriptions for Showtime and Starz for $8.99 per month. 
Amazon's new program gives viewers a number of perks, most notably instant episode availability that viewers can watch in real time when a show airs. Other viewer benefits include a streamlined search and browse tool and a "Watchlist" that lets users discover and curate shows across subscription channels. The Streaming Partners Program also offers users unpaid subscription trials, pricing options specifically for Prime members and IMDb X-Ray integration. 
What's in it for video providers: Amazon's Streaming Partners Program makes a number of promises to the video providers that participate in the subscription service. In its press release, Amazon said it will be responsible for handling customer service and billing, ensuring cross-device compatibility, providing a reliable streaming infrastructure and driving subscriber acquisition.
Amazon vs. the competition: The program puts Amazon more squarely in competition with other video-streaming subscription services like Hulu and Netflix. Yet Amazon's got something those two top dogs lack: troves and troves of data on the 294 million consumers worldwide who browse and shop its web pages. Amazon uses the allure of that data to court both display and video advertisers. 
"By marrying Showtime with the powerhouse retail capabilities of Amazon, we continue to greatly expand our footprint, making sure our service is available to new subscribers whenever and however they want to watch us," said Showtime president David Nevins in the press release.