'Dirty Dancing' Remake Starring Abigail Breslin — Here Are All The Details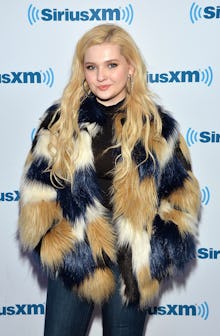 The 1987 classic Dirty Dancing will be coming back as a musical remake on ABC, Entertainment Weekly reports. The three-hour program will be pre-recorded rather than live, according to Variety. 
Abigail Breslin is set to play the new Baby. The male lead has still yet to be determined. The Hunger Games' Allison Shearmur and Eleanor Bernstein, who wrote the original, are the executive producers, with The Sapphires' Wayne Blair as director. Hamilton's Andy Blankenbuehler will be choreographer, and American Horror Story's Jessica Sharzer will be writing.
The original film, starring Jennifer Grey and the late Patrick Swayze, was directed by Emile Ardolino and raked in $213 million worldwide, Forbes reported.
That success has yet to be reproduced. A sequel, Dirty Dancing: Havana Nights, came out in 2004 — without the original cast — and was called "laughable" by the New York Times. The movie grossed just $14.1 million, according to Rotten Tomatoes. Dirty Dancing also spawned a short-lived television series in 1988 and a live stage musical called Dirty Dancing — The Classic Story On Stage.
Lionsgate Entertainment had wanted to do a remake back in 2011 but kept getting pushed back due to casting issues, Deadline reported in 2012.
Just last week, NBC premiered the live-recorded The Wiz Live!, with 11.5 million people tuning in to watch the all-star cast, according to ABC. 
Watch the trailer for the original Dirty Dancing film below: