This Indian Woman's Facebook Post About Why She's Canceling Her Wedding Is Going Viral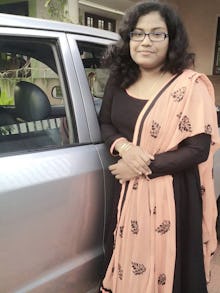 An Indian woman is receiving widespread praise on social media for a recent announcement about her wedding — but she isn't actually getting married. Instead, Remya Ramachandran called off her engagement, making a powerful statement about a sexist tradition.
In a Facebook post that has since been shared more than 1,200 times, Ramachandran explained her decision to cancel her wedding after the family of the man she was supposed to marry demanded a dowry, or payment as a condition of marriage. Rejecting any idea that she should have to pay up as a bride, Ramachandran wrote (translation via BuzzFeed): 
To all those asking for the date of my wedding, the family that before the engagement had said that they only wanted me, post the engagement they were demanding 50 sovereigns of gold and 5 lakh rupees. As I am staunchly against dowry and because I believe that buying anything for a man and his family who are so unreliable is a loss, I don't want to continue with the marriage.
Ramachandran's claim speaks to the practice of brides' families providing dowries as a condition of marriage, often in the form of material objects and cash, despite dowry exchanges being outlawed in India in the early 1960s. Initially a way to ensure a bride's financial solvency upon entering a marriage, dowries eventually morphed into payments made to grooms' families.
Although dowry exchanges have been illegal for decades, the practice persists in many communities to this day. Some have argued that the practice devalues women's lives, in part because a dowry is often used as a tool of extortion involving violence against women.
"Dowry deaths," a term used to describe the deaths of young women who have been killed over their husbands' and in-laws' increasing dowry demands, have been described by the United Nations as a form of torture. According to estimates from India's National Crime Records Bureau, in 2011 there were more than 8,600 brides who were murdered, pushed to suicide or otherwise brutalized in an effort to coerce their families to contribute additional goods to a groom's family.
"What has happened in the last 25 to 30 years as India has become much more conscious of material possessions is that [dowry death] has come back with a vengeance," Vishakha Desai, a professor at Columbia University's School of International and Public Affairs, told the Los Angeles Times in 2013. "You have dowry demands for things like a refrigerator or a motor scooter. It's no longer about jewelry or things a woman could hold on to as her own."
In other cases, such as Ramachandran's, the demands can be explicitly financial, and can place great economic strain on brides' families. The Indian government has long sought to eliminate dowry exchanges for good, updating laws and adding new prohibitions over time, but enforcement remains limited. In fact, the day that Ramachandran posted about her dowry demands — in the midst of India's wedding season, no less — the Delhi assembly passed a resolution barring members from participating in dowry exchanges for children or relatives. 
Moreover, people are speaking out. Ramachandran followed up on her initial post with another highlighting how much positive reinforcement she's received, saying she's "overwhelmed" by the support: 
h/t BuzzFeed