'The James Bond Archives: Spectre Edition' Release Date and Where to Buy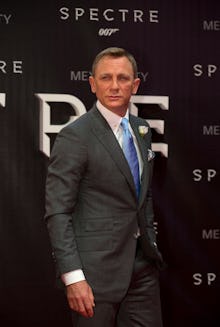 On Thursday, EON Productions and publisher Taschen will release The James Bond Archives: Spectre Edition, which includes records, images and insider information of every James Bond movie made since the initial Dr. No in 1962, according to a description on the book's Amazon page. This 624-page trade edition will include oral accounts by the films' cast and crew, storyboard copies and behind-the-scene photos. 
Film book editor Paul Duncan spent more than two years compiling the images and content for this The James Bond Archives, going over one million images and many filing cabinets, according to Bond Lifestyle. 
The edition includes the Bond series' 24th film, Spectre, released in November and starring Daniel Craig. The latest film earned $83 million domestically in just five days, according to Forbes. 
Journalist and British Naval Intelligence officer Ian Fleming first penned the James Bond series with Casino Royale in 1953 as a reaction to the Cold War, according to the Atlantic and BBC. He died after the 14th novel, with Kingsley Amis taking over the reigns. Authors like Raymond Benson and John Gardner have also contributed to the series.
The James Bond Archives: Spectre Edition can be purchased on Amazon or Barnes and Noble.