How to See and Edit Your Facebook Year in Review Before Sharing It With Friends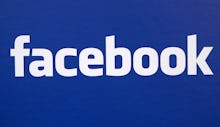 Facebook's "Year in Review" features pops up on users' news feeds as the year winds down to sum up their past year in Facebook-uploaded and tagged photos — the good, the bad and the ugly. Fortunately, Facebook allows users to edit their Year in Review to create and share selective memories from 2015 with their friends.
Facebook's Year in Review is a collection of a user's "significant" moments from the past year, according to Facebook. Once it shows up on one's news feed, only that person can see it until they choose to share it — and luckily, users can edit the collection of photos before sharing them on their timelines to tailor the portrayal of their year in Facebook photos.
How to find it: Facebook Year in Review should appear on user's news feeds automatically. Users can also find it by scrolling to the end of a friend's Year of Review and clicking "View Now."
How to edit it: After a user reviews their personal collection selected by Facebook, they can scroll down and click "customize" to swap out the unsavory photos with other photos to create a more favorable image to share with friends. Users can also add sections and change photo captions.
How to share: The user can click the "Share" button in the top right corner of the Year in Review to post it to their timeline. Users can also customize who will see it when shared. 
Facebook made some noteworthy changes and updates over the past few months that provide users with more tools to express themselves and communicate on the social media platform — in September, CEO Mark Zuckerberg announced Facebook would soon adopt a "dislike" button. 
In wake of the Paris attacks in November, Facebook added a feature that allowed those in Paris to notify friends and family they were unharmed with a "safe" check-in option. In November, Facebook announced new tools that would allow users to filter how often they see their ex on the platform.