Houston Energy Company Hilcorp Gave Every Employee a $100,000 Christmas Bonus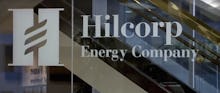 If any of the employees at Hilcorp received coal this year for Christmas, they can simply have it turned into gold thanks to a hefty bonus check coming just in time for the holiday season. KTVU reported Wednesday the 1,380 employees working at Hilcorp, a Houston-based oil and natural gas exploration production company, are receiving a $100,000 Christmas bonus following the company successfully reaching a longtime goal. 
"It's just a true gift and I don't think that myself along with everyone is not going to give less than 100% every day," Amanda Thompson, a receptionist who has been working for the company for ten years, told local news station KTVU. "It was surreal, it was a dream come true."
The company cut a check for each of its employees after successfully doubling the size of the company over a five-year period. It's not the first time Hilcorp had deep pockets for its employees, either: The last time the company doubled in size, Fortune reports each employee had the option of choosing from a $50,000 voucher for a new car or $35,000 in cash.
The company's website, which states "Our greatest resource is our people," reads, "We are one of the largest, privately-held exploration and production companies in the United States. Our success is a direct result of hard work and dedication to doing the right thing."
Hilcorp is also featured on Fortune's 100 Best Places to Work, landing in the 20th spot for 2015.