Facebook Finally Rolls Out Changes to Its Much-Hated "Real Name" Policy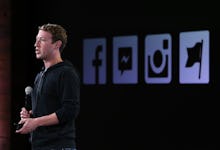 One month ago, Facebook announced it would make changes to its much-derided "real name" policy, which critics say has contributed to harassment, lack of privacy and deprivation of identity across the social media site.
Today, Facebook has rolled out extensive changes to the way that policy is enforced, adding tools to help moderators understand the context of fake name reports and allowing users to explain why they might feel the need to not use the name on their ID online.
In a blog post on Tuesday, Vice President of Global Operations Justin Osofsky and Product Manager Todd Gage explained it is "also important that [the real-name policy] works for everyone, especially for communities who are marginalized or face discrimination."
Specific contextual explanations accepted by Facebook include bullying, abuse and stalking, as well as discrimination against those with LGBT identities and ethnic minorities.
As the Verge's Russell Brandom notes, the changes to the user experience essentially boil down to giving Facebook moderators more flexibility to respond to reports of users operating under fake names rather than any major change to the underlying rules. Facebook still prohibits users from going by names other than those on documents such as government IDs, utility bills or pay stubs.
"[T]he continued existence of the 'real name' policy still poses problems," wrote Mic's Sophie Kleeman in November. "The very idea of it — that people can't go by the names that make them feel most like themselves, or most comfortable — runs counter to Facebook's efforts to make the platform an inclusive and authentic space."