When Will 'Fargo' Season 3 Air? Release Date Info, Cast and What We Know About New Season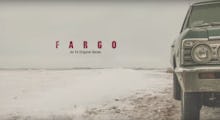 Fans of FX's television series Fargo will have to wait more than a year for the third season to debut, Variety reported Tuesday. During a conference call following this week's season two finale, screenwriter and producer Noah Hawley said the series wouldn't likely surface before 2017 — in part due to the need for snow.
"The reality is you won't see it in 2016," Hawley said, according to Variety. "It's a winter show for better or worse. There is not time to shoot another year before this winter is over."
According to Hawley, the upcoming season will drag the plot into modernity, considering the fact that the first season aired in 2014 but was set nearly a decade ago. 
"Our first year was set in 2006, but we didn't really deal with what it's like to be in that region in a more contemporary world," Hawley said during the conference call, according to Variety. "I like the idea that we're now living in a very selfie-oriented culture — people photograph what they're eating and put it up for other people to see — it feels like a social dynamic that is very antithetical to the Lutheran pragmatism of the region. So much of our crime stories are based around the difficulty people have expressing themselves and communicating."
Given the gap in years between the plot of season one and season three, which according to Hawley is "a couple years," it's possible some of the characters familiar to viewers will make a comeback, Entertainment Weekly reports. When Entertainment Weekly asked Hawley to comment on the likelihood characters from season one would return for season three, the screenwriter was cagey. "Potentially," he said. 
Fargo's first season boasted an all-star cast: Billy Bob Thornton (Armageddon, Sling Blade) played Lorne Malvo; Allison Tolman (The Gift, Krampus)  took on the role of Molly Solverson and Colin Hanks (Orange County, W.) was cast as Gus Grimly and Martin Freeman (The Hobbit: The Battle of the Five Armies, Hot Fuzz). In season two, Kirsten Dunst (Melancholia, Spider-Man) joined to play the role of Peggy Blumquist. 
FX's original series is an adaptation of the same-named Coen Brothers film released in 1996. The original film, a murder mystery set in the Midwest and colored with thick Minnesotan accents, is a comedy-drama of the darkest kind, and FX's adaptation builds on the darkness with unforeseen twists at every turn. 
Stay tuned for more news of season three to surface.