'Star Wars' 7 Released 38 Years After First Film — Here's What Was Going On in 1977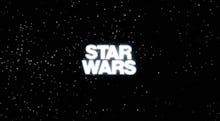 The first Star Wars film was released in May 1977, and the blockbuster hit pulled in nearly $36 million at the box office during the opening weekend alone, according to iMDb. Yet the film was a success in more ways than that. 
The first Star Wars marked the beginnings of a cult series and sparked unmatched fandom that would span decades. On Friday, the seventh Star Wars film, Episode VII — the Force Awakens, will make its long-awaited debut. In the calm before the storm that will be movie ticket lines, here's a time warp back to 1977, to what the world was like the year Star Wars premiered. 
Read more:
Here's the trailer to the first Star Wars film:
In the year of Hans Solo, Jimmy Carter was president, the New York Yankees were World Series champions, the general public was swooning over Donna Summer and Farrah Fawcett, and Annie Hall took home the award for best film at the Oscars. 
Here's what else was big in 1977:
1. Time named Egypt's third president, Anwar Sadat, man of the year. 
2. Stephen King published the horror thriller The Shining. 
3. ABC's Laverne & Shirley was the most popular show on television, followed by ABC's Happy Days and Three's Company, and CBS' 60 Minutes.
4. More than one fashion trend that defined the '70s has come back around, among them bell bottoms, jumpsuits and high-waisted jeans.
5. Amnesty International won the Nobel Peace Prize.
6. On Sept. 7, 1977, Carter signed the Panama Canal Treaty, which promised to give Panamanians control of the waterway by 2000. 
8. Elvis Presley and famed Russian-American author Vladimir Nabokov  author of Lolita, passed away.
9. And among Billboard's No. 1 songs were Rod Stewart's "Tonight's the Night (Gonna Be Alright)," Leo Sayer's "You Make Me Feel Like Dancing," Hall and Oates' "Rich Girl," The Eagles' "Hotel California" and ABBA's "Dancing Queen."