All-White Adidas' Stan Smith Sneakers: Price and Where to Buy Newly Released Adidas Kicks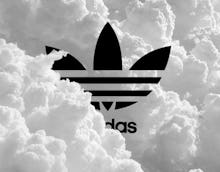 Adidas made an epic comeback with the Stan Smith sneaker revival in 2014, and the German sports apparel company is running with it — pun intended. Adidas dropped sleek all-white and stripe-free Stan Smiths on Friday and they're so popular, they're sold out in most sizes. 
What they look like: The latest Stan Smiths are all-white leather — no stripes or contrasting colors. German sneaker shop Overkill is selling the exclusive kicks for just under $100 (converted from Euros). As of Friday, the shoe was sold out in every size except 6, 6.5 and 7.
High Snobiety called the shoe a "must-cop" and suggested purchasing cleaner with the pearly whites. 
The history of the sneaker: Stan Smiths first emerged in 1971 and spent a couple of years off the market in the 2000s before reappearing and simultaneously catapulting to high-fashion status in 2014, Vice reported. In 2013, Complex listed Stan Smiths as the 19th most influential sneaker of all time. "The Stan Smith was one of the first sneaker designs to feature a completely smooth toebox made of one piece of leather," the honor read. "It was also the first leather tennis sneaker, which clearly left its mark on the industry."
The sneaker was named after ex-pro tennis player Stan Smith, who was once the No. 1-ranked player in the world and won Wimbledon in 1972.