Netflix January 2016: Full List of Movies Coming and Going From Netflix in January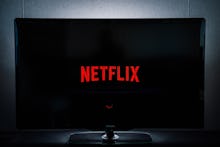 With a new year comes new binge-watching options: Netflix has announced a slew of new movies and TV shows that will be hitting online shelves in January 2016, as well as all the films and series leaving the streaming service. For Parks and Recreation fans, the show's final season will become available Jan. 13, while classic films like Training Day and Along Came Polly will also be making their 'flix debut. 
Netflix will also see its share of original series hitting the site, including comedian and former late night TV show host Chelsea Handler's four-part documentary series Chelsea Does. "I think it's so important to make fun of stereotypes," Handler says in a trailer for the show posted to YouTube in early December. The documentary will follow Handler as she explores some of society's most controversial topics, from drugs to sex and marriage, as well as racism in America. Chelsea Does becomes available beginning Jan. 23.
Meanwhile, audiences can say goodbye to films like 1983's Risky Business starring Tom Cruise and 2001's Zoolander with Ben Stiller and Owen Wilson. Shows leaving the streaming service in January include Sesame Street, Pawn Stars, Storage Wars, Intervention and Hoarders. Check out everything arriving and leaving from Netflix through January below.
Everything that's coming to Netflix in January, via USA Today:
Available Jan. 1
2 Fast 2 Furious (2003)
Along Came Polly (2004)
American Girl: Grace Stirs Up Success (2015)
Angry Birds Toons: Season 1
Bring It On: Fight to the Finish (2009)
Bring It On: In It to Win It (2007)
Catwoman (2004)
The Celebrity Plastic Surgeons of Beverly Hills: Season 1
Constantine (2005)
Forensic Files: Collection 2
Friday Night Tykes: Seasons 1 and 2
The Good Road (2013)
House of Wax (2005)
How to Change The World(2015)
Ice Age 2: The Meltdown (2006)
Intolerable Cruelty (2003)
Journey to Le Mans (2014)
Loins of Punjab (2007)
Meet the Fockers (2004)
Meet the Parents (2000)
Nanny McPhee (2006)
Piku (2015)
Pooh's Heffalump Movie (2005)
Pride and Prejudice (2005)
The Rundown (2003)
Shout Gladi Gladi (2015)
Smokin' Aces 2: Assassins' Ball (2009)
Something New (2006)
Stephen Fry Live: More Fool Me (2014)
Stewart Lee's Comedy Vehicle: Season 3
Swordfish(2001)
The Tale of Despereaux (2008)
Under Arrest: Season 1: "Put Some Clothes On"
We Need to Talk About Kevin (2011)
The Wedding Date (2005)
The Whole Ten Yards (2004)
Available Jan. 2
30 for 30: Four Falls of Buffalo
I'll Have What Phil's Having: Season 1
Available Jan. 3
Sofia the First: Season 2
Available Jan. 4
Blunt Force Trauma (2015)
Training Day (2001)
Available Jan. 5
It's Always Sunny in Philadelphia: Season 10
New Girl: Season 4
Available Jan. 8
Adult World (2014)
Dragons: Race to the Edge: Season 2 
Tom Segura: Mostly Stories (2015) 
Available Jan. 10
Dos Hermanos (2010)
El Hombre de al Lado (2009)
Esperando la Carroza (1985)
The Marziano Family (2011)
Rosario Tijeras (2005)
Un Oso Rojo (2002)
Available Jan. 11
Littlest Pet Shop: Season 4
Available Jan. 12
The Ladykillers (2004)
Available Jan. 13
Parks and Recreation: Season 7
Available Jan. 14
The Testimony (2015)
Available Jan. 15
Degrassi: The Next Class: Season 1 
The Last Five Years (2015)
Moonwalkers (2015)
Occupied (2015)
The Overnight (2015)
Sirens: Season 2
Available Jan. 16
Hyde Park on Hudson (2012)
Available Jan. 17
Z Nation: Season 2
Available Jan. 19
Curve (2015)
Available Jan. 20
Drone (2014)
Available Jan. 21
When Calls The Heart: Season 2
Available Jan. 22
Sharknado 3 (2015)
Available Jan. 23
Chelsea Does (2016) 
Available Jan. 25
From Dusk Till Dawn: Season 2
Turbo Kid (2015)
Available Jan. 28
Frozen Planet (2011)
Frozen Planet: On Thin Ice (2011)
Frozen Planet: The Epic Journey (2011)
The Making of Frozen Planet (2012)
Available Jan. 29
Ever After High: Dragon Games 
Available Jan. 31
Words and Pictures(2013)
Everything leaving Netflix in January, via Tech Times:
Leaving Jan. 1
A Clockwork Orange (1971)
Almost Famous (2000)
American Psycho (2000)
American Psycho 2 (2002)
The Bourne Identity (2002)
The Bourne Supremacy (2004)
Charlie and the Chocolate Factory (2005)
Coach Carter (2005)
Conan the Barbarian (1982)
Corpse Bride (2005)
Coyote Ugly (2000)
Criminal Minds: Suspect Behavior: Season 1
Four Brothers (2005)
Gladiator (2000)
The Graduate (1967)
Grandma's Boy (2006)
Harriet the Spy (1996)
Heartbreakers (2001)
The Hours (2002)
The Italian Job (2003)
Jackass: The Movie (2002)
Jerry Maguire (1996)
Lara Croft: Tomb Raider (2001)
Lara Croft Tomb Raider: The Cradle of Life (2003)
Lawrence of Arabia: Restored Version (1962)
The Longest Yard (2005)
The Machinist (2004)
Max Steel: Seasons 1 and 2
Million Dollar Baby (2004)
Mission: Impossible (1996)
Mission: Impossible II (2000)
The Patriot (2000)
Planes, Trains and Automobiles (1987)
Rambo: First Blood (1982)
Rambo: First Blood Part II (1985)
Rambo III: Ultimate Edition (1988)
The Rescuers (1977)
Risky Business (1983)
Rocky (1976)
Rocky II (1979)
Rocky III (1982)
Rocky IV (1985)
Rocky V (1990)
Rosemary's Baby (1968)
Serpico (1973)
Sesame Street: Animals and Nature: Season 1
Sesame Street: Classics: Vol. 1 and 2
Sesame Street: Cookie and Friends: Season 1
Sesame Street: Creativity and Imagination: Season 1
Sesame Street: Elmo and Friends: Season 1
Sesame Street: Music and Dance: Season 1
Sesame Street: Numbers and Letters: Season 1
The Sum of All Fears (2002)
There Will Be Blood (2007)
Trading Places (1983)
Trekkies (1999)
The Virgin Suicides (1999)
Zoolander (2001)
Leaving Jan. 4
Dumbo (1941)
James and the Giant Peach (1996)
Pocahontas (1995)
The Aristocats (1970)
The Fox and the Hound (1981)
The Great Mouse Detective (1986)
The Nightmare Before Christmas (1993)
The Rescuers Down Under (1990)
The Tigger Movie (2000)
Leaving Jan. 8
The Lying Game: Season 2
Leaving Jan. 14
Bad Ink: Season 1
Beyond Scared Straight!: Seasons 4 and 5
Dance Moms: Collection
Duck Dynasty: Collection
Hoarders: Collection
Intervention: Collection
Pawn Stars: Collection
Storage Wars: Collection
The Kennedys: Season 1