Here's How to Avoid Uber Surge Pricing on New Year's Eve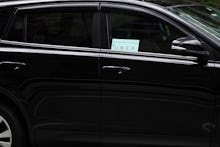 Spencer Platt/Getty Images
If you're planning to celebrate New Year's Eve out on the town, you're likely already having mild anxiety about checking your Uber bill Friday morning. We love Uber when we're under the influence, cold and in need of a quick ride home on demand, but not so much once we realize we accepted a surge price charge that turned what should've been a $10 ride into a $50 ride. 
The ride-sharing service's surge pricing policy uses an algorithm to increase its fare when there's an increased demand — during rush hour, bad weather and especially New Year's Eve. Last year Uber said it would provide more than 2 million rides on Dec. 31 into early morning on Jan. 1 when the last of New Year's Eve partiers would head home. 
Believe it or not, Uber has a heart and decided to blog about how to avoid hefty fares while ringing in 2016. Here are three main takeaways:
Check the damn fare estimate: Uber provides a tool that will estimate what your fare will be before you request a ride. Use it. 
You're not above UberPOOL: In cities where it's available, Uber's carpool service groups passengers together based on their destination and assures that it only takes passengers who are on the same route — and according to Uber, it can cut your fare in half. If it's just you and one other friend traveling together on New Year's Eve, do your wallet a favor and try UberPOOL.
Peace out after the ball drops: Uber's prime surge pricing time on New Year's Eve is between 12:30 a.m. and 4 a.m., so if you don't bounce right after midnight, you'll likely be hit with the surge. 
If these tips don't help, hop in a good old-fashioned taxi.