Woman's DUI Dropped After Doctors Determine Her Gut Naturally Produces Alcohol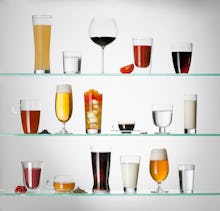 That's one way to get out of a DUI.
A woman in upstate New York who faced charges of driving under the influence had her case dismissed when her lawyer presented the judge with evidence that the defendant suffered from "auto-brewery syndrome," CNN reported — and it was a real thing.
As its name suggests, the rare condition (also known as gut fermentation syndrome) causes the body to convert intestinal yeast into alcohol, leading to sudden and unexplainable drunkenness. In severe instances of people with ABS, blood alcohol levels could reach 0.4% without ever touching a drop of bubbly. (Driving with a level above 0.08% constitutes a crime anywhere in the United States.)  
"We were able to prove to the judge that my client's blood alcohol content was directly attributable to her medical condition," the woman's attorney, Joseph Marusak, told Mic. "She's got a clean record ... She's got no problem operating a motor vehicle normally." 
Marusak refsued to disclose any information about his client, who was identified by the Associated Press as a 35-year-old teacher.
"It's not fictitious; it's real," he said. 
While beating a DUI may be a nice feeling, auto-brewery syndrome is a steep price to pay. The little-known and little-understood condition causes a range of potential problems for those struggling with the condition. In 2014, a man with the disease told Vice that if uncontrolled, he often experienced, nausea, vomiting, dry mouth, cold sweats, headaches, fatigue and a general sense of being hungover.
"We believe it's caused by a yeast infection in the intestines," Dr. Barbara Cordell, dean of nursing and health sciences at Panola College in Carthage, Texas, and an expert on the disease, told Mic. "We all have a little bit of yeast and we all ferment a little bit, but in this condition it's a massive overgrowth of the yeast which seems to produce a tremendous amount of alcohol."
"The average person above 0.3% would be comatose," said Cordell, noting that such findings were par for the course in people with more-or-less functional ABS. There was also no smoking gun as to the cause of the condition, but Cordell cited lifestyle and overuse of antibiotics as possible contributing factors. 
"I can't explain it," she said. "I wish I could."
When to comes to treatment, there is also no certain solution. In some cases, the disease has been defeated with a combination of low-carb diets and aggressive anti-fungal treatment. In other cases, removing people from high-mold environments has reduced or alleviated the condition. In still other instances, nothing has worked.
As for Marusak's client, the attorney said she is doing fine and still on the road. "Her license is not revoked," he said and added that he would "absolutely" fight any attempt to do so.
Get the five stories that will challenge you to rethink the world by signing up for MicCheck Daily.