'Making a Murderer' Has Inspired a New Song by Dan Auerbach's Band The Arcs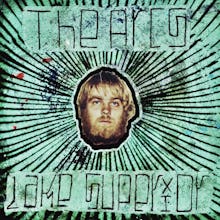 thearcs/Instagram
For those who were unaware, Black Keys frontman Dan Auerbach has a new side-band called The Arcs — and they just contributed to the Steven Avery justice movement with a new single, "Lake Superior," inspired by the Netflix true crime documentary series Making a Murderer.
"Last week, we got a sneak peek at what goes on behind the curtains of our criminal justice system," the band wrote on Instagram. "A few sleepless nights later we gathered in the studio and wrote this song." All proceeds from the song will go to the Innocence Project, the organization that found evidence to free Avery after he served 18 years for a wrongful prison sentence.
Read more:
The song's lyrics are about the injustice of Avery's case and fearing their children growing up in a corrupt world where these things happen. "On a stretch of sand, sweet northern breeze/ Manitowoc put Avery on the beach/ Your alibi, will never do/ When the whole town's got it out for you," the song, with its strong Black Key vibes, starts out. "I wanna know/ People outdoor/ Ain't gonna go out and act insane/ My baby boy/ Pride and joy/ He's gonna go out and do the same," the song's chorus reads.
Source: TheArcs/Soundcloud
Avery, of Manitowoc County, Wisconsin, spent 18 years in jail for a sexual assault crime he didn't commit and is now serving a life sentence in jail for the murder of Teresa Halbach. Making a Murderer exposed his story and has led many binge-watching viewers to believe he was framed for the murder. Avery supporters started White House and Change.org petitions to free Avery from prison that have collectively earned close to 400,000 signatures thus far.