Man Who Allegedly Shot Philadelphia Police Officer Says He Did It for ISIS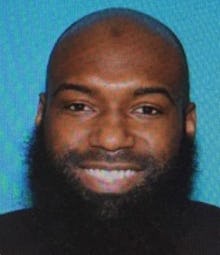 Twitter
A 30-year-old Pennsylvania man accused of shooting a Philadelphia police officer, leaving him in critical condition, said he did it after pledging to ISIS. 
The man "confessed to committing this cowardly act in the name of Islam," Philadelphia police Commissioner Richard Ross said at a press conference, according to ABC News. "According to him, he believed that the police defend laws that are contrary to the teachings of the Quran."
The suspect, identified by police as Edward Archer, approached 33-year-old Philadelphia Officer Jesse Hartnett's police vehicle and shot at him at least 11 times Thursday before Hartnett emerged from the vehicle and shot back. Three of the shots hit Hartnett and left him in critical condition that will "require multiple surgeries," CNN reported. 
"His will to live undoubtedly saved his life," Ross said at the press conference. "This could have easily been a police funeral."
Archer told investigators, "I follow Allah. I pledge my allegiance to the Islamic State and that's why I did what I did," police homicide Capt. James Clarke told CNN.
Philadelphia Mayor Jim Kenney, who was elected to office four days prior to the shooting, said, "It's terrible and it does not represent the religion [Islam] in any way shape or form or any of its teachings," adding that the incident "has nothing to do with being a Muslim or following the Islamic faith."
Archer is being treated for a gunshot wound, ABC reported.
Photographs obtained by ABC show Archer approaching Hartnett's vehicle on Thursday.