Here Are Stars, Shows and Films Who Should've Won at the Golden Globes but Didn't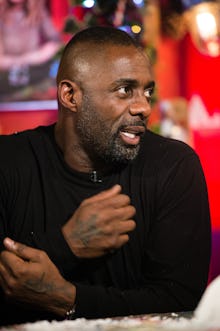 Jeff Spicer/Getty Images
The Hollywood Foreign Press Association honors actors and creators of the best work in television and film annually at the Golden Globe Awards. As with most awards shows, some of the predicted wins panned out, while other shows and films got straight up snubbed. Winners at the 2016 Golden Globes were exceptionally unpredictable, so naturally, the Twittersphere was buzzing about several upsets and surprises. Here are three that were robbed of deserved wins.
Veep for best musical or comedy TV series
Mozart in the Jungle earned the award for best musical or comedy television series — a curveball win, considering many had never heard of the show and HBO's veteran comedy series Veep, starring Julia Louis-Dreyfus as a notoriously narcissistic president of the United States, won the Emmy for outstanding comedy series in 2015. 
Some couldn't believe Veep lost to Mozart in the Jungle, tweeting that the show was "robbed" and is the "funniest show on television."
Idris Elba for best performance by an actor in a supporting role
"The only movie performer of color seen as having a chance of winning is Idris Elba, a supporting actor nominee for Beasts of No Nation," the New York Times predicted for the 2016 Golden Globes. 
It's hard to say legendary actor Sylvester Stallone didn't deserve an award for his reprisal of Rocky Balboa in Creed, but Elba's performance in Netflix' first feature film was so praised by viewers and critically acclaimed that many are shocked he didn't win.
Jeffrey Tambor for best performance by an actor in a musical or comedy TV series
Tambor was so expected to win this category for his performance as Maura Pfefferman in the groundbreaking Amazon series Transparent that Aziz Ansari, who was also nominated for his role as Dev Shah in his Netflix sitcom Master of None, was holding up a book titled "How to Lose to Jeffrey Tambor With Dignity" when the camera flashed to him during the announcement. 
Instead, Gael Garcia Bernal won for his role in Mozart in the Jungle — a lesser-known Amazon show that should pick up a wave of new viewers after earning two 2016 Golden Globe awards.
Spotlight for best motion picture — drama
The Boston Globe newspaper earned a Pulitzer prize in 2003 for its journalists' work investigating an epidemic of priests molesting children in Boston, the true story that inspired the critically acclaimed film Spotlight — but some predict it will win best picture at the Oscars, so the Revenant can keep its Golden Globe.