Steven Avery's New Defense Team May Bring Hope to Those Hoping for Overturned Conviction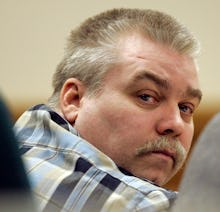 Morry Gash/AP
After a petition for President Barack Obama to free Making a Murderer subject Steven Avery was unsuccessful, well-known criminal appeals lawyer Kathleen Zellner's firm announced in a statement Friday that her law firm will be defending Avery from now on with assistance from the legal director of the Midwest Innocence Project, Tricia Bushnell. 
Zellner's law firm "will be assuming the full and complete representation of Steven Avery in all of his pending criminal matters," the statement reads, adding that the firm "is looking forward to adding Mr. Avery to its long list of wrongful conviction exonerations." Zellner also shared the news in a tweet that went viral Friday.
Read more:
The Downers Grove, Illinois lawyer specializes in wrongful conviction, false arrest, DNA evidence, police brutality and criminal appeals, according to her firm's website, and "has righted more wrongful convictions than any private attorney in America," in her 20 years of practice. She's been featured on Dateline, Katie Couric's talk show Katie, 60 minutes and several other TV shows and major news publications for her work.
Zellner's latest successes were with client Ryan Ferguson, who she helped free from prison after he spent nearly 10 years jailed for a wrongfully convicted murder, and Mario Casciaro, for whom she appealed a 26-year sentence for the murder of a missing teenager. 
A recent White House petition to free Avery, a man who is serving life in prison for a murder many believe he was wrongfully convicted of after watching Netflix true crime docuseries Making a Murderer, was shut down by the Obama administration because state crimes lie outside the president's statute of power.