Here's How to Get the Most Out of the Latest iOS 9.3 Beta Update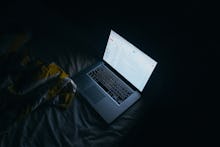 Flickr
Another year, another Apple software update. On Monday, Apple announced the features of its latest upcoming iOS update, iOS 9.3. The new update, which hasn't been widely released but is offered as a beta update, comes with a variety of new features, ranging from apps made specifically for the classroom and a screen filter for nighttime use. Apple users can sign up for the software beta via Apple's website.
Apple released iOS 9 in September to coincide with the release of the iPhone 6s. The tech company usually releases one major iOS per year, with smaller updates following that. But iOS 9.3 was unexpected, given that, as of Tuesday, Apple's iOS 9.2.1 has yet to be publicly released, Forbes reported.
Read more:
For Apple consumers looking for the next big iPhone release, the news has nothing to do with the highly-talked about, rumored iPhone 7, which may be waterproof and come without a headphone jack.  Here are some of the best features of the iOS 9.3 software:
1. Night Shift 
It's widely known that the bright light of LED screen from electronics can disrupt users' ability to sleep by disturbing levels of melatonin, the chemical that tells the body to go to sleep. The new Apple update attempts to counter that with a new feature called Night Shift. Using the clock and geolocation to figure out the time of day, the Apple device's display will automatically shift to the "warmer end of the spectrum," for a little relief on users' eyes, Apple said.
2. Better Notes
Those not taking advantage of the Notes app will want to jot down any fleeting thoughts with it now. With the iOS 9.3 update, the app would get a top-notch security upgrade using passwords and Touch ID. Notes could also be sorted by date and alphabetically. 
3. Upgraded Health app
With iOS 9.3, the Health app dashboard could track weight, workouts and sleep for a more well-rounded health database that's easily sharable with other apps, according to Apple. 
4. Car Play
Road trips may never be the same. This feature, which is controlled by Siri or syncs with the car's own controls, is designed specifically for car travel. It uses Maps to track down the best places nearby, and also uses Apple Music to help select and arrange the best tunes. Users can dictate text messages, and hear them aloud for safer driving, according to Apple.
5. 3-D Touch quick actions
A swipe of the finger can now open the Weather, Settings, Compass and Health apps. That means it'll take half a second to adjust Wi-Fi or open up someone's medical ID in the Health app, MacRumors reported.
6. Better, easier learning
"The best classroom experience is about to get better," Apple wrote. The new update has a variety of apps and features aimed at better connecting students with each other and with teachers. A new Classroom app helps teachers share lessons with students and track their progress, while a Shared iPad feature allows students to log onto an iPad for single use the way they would in a library.