Trying to Launder Your Money Through Luxury Real Estate? The Government's Onto You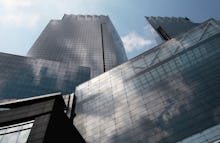 The U.S. government is cracking down on money laundering in luxury real estate, thanks in part to the investigative prowess of the New York Times. 
The Treasury Department's Financial Crimes Enforcement Network (FinCEN) announced Wednesday it had issued "geographic targeting orders" for Manhattan and Miami-Dade County, Florida, that would compel title insurance companies to report on clients who pay for big real estate purchases — think $3 million for Manhattan and $1 million for Miami — in cash. The new measures will take effect on March 1 and remain in place until Aug. 27; if they unveil as much illicit activity as the Times turned up in its 2015 "Towers of Secrecy" series, the government will beef up nationwide tracking efforts.
"We are seeking to understand the risk that corrupt foreign officials, or transnational criminals, may be using premium U.S. real estate to secretly invest millions in dirty money," FinCEN Director Jennifer Shasky Calvery said in the announcement. "These GTOs will produce valuable data that will assist law enforcement and inform our broader efforts to combat money laundering in the real estate sector."
The main target of the fed's effort? The so-called shell company, which is exactly what it sounds like: a legal business, but in name only; a kind of corporate facade that has no operational activity but is used to shuffle money around.
Not every shell company is a front for illegal activity; many start-ups, for example, find it useful to set up a shell before operations are in full swing. For people looking to stash some of their wealth in an untaxable asset like a building or apartment, however, the establishment of a shell corporation is an attractive option — the investor's name won't appear on the bill of sale, but the corporation's will. Shell companies provide a veil of anonymity; the Times reported that backers can build shell companies on top of shell companies to create a big, confusing onion-like disguise. Little surprise, then, that the Economist has called them "the vehicle of choice for money launderers, bribe givers and takers, sanctions busters, tax evaders and financiers of terrorism."
FinCEN says that title insurance companies are implicated in most every real estate sale closed, meaning they're full of information the government would love to know. When a shell company attempts to make an all-cash purchase, the title insurance company will be obligated to dig up and report the name of that shell's owner to FinCEN, which will then log it in a database — a key resource for law enforcement investigating money launderers. 
According to the Times, almost half of all homes purchased across the U.S. valued at $5 million or more were made through transactions with shell corporations. In its "Towers of Secrecy" series, the newspaper profiled a number of shady characters funneling money into U.S. real estate, all of whom occupied one of the most prominent luxury buildings in the New York real estate landscape: the Time Warner building. 
There was the "Mysterious Malaysian Financier," the hard-partying Jho Low, whose shell company financed the purchase and rapid resale of a few multi-million dollar homes to the stepson of Malaysia's prime minister, Najib Razak. The Times reported that Low conducted many of his business transactions on behalf of his "friends," and it was his friendly connection to the Malaysian ruling family that looked particularly suspicious, as if he might be involved in laundering the money of a corrupt head of state through the sale and resale of a few pricey New York City and Los Angeles properties.
There were "the Russian Minister and Friends," the "Mexican Power Brokers" and the "Besieged Indian Builder," all with similar stories. Over the course of its investigation, the Times found 200 shell companies with stakes in the Time Warner Center over the past 10 years, and 16 apartment owners who had been investigated by governments the world over, all of whom used shell companies to mask astronomical real estate purchases without anyone batting an eyelash. 
Why? Because money flowing into U.S. markets is good. "We like the money," Raymond Baker, president of the Washington-based nonprofit Global Financial Integrity, told the Times. "It's that simple. We like the money that comes into our accounts, and we are not nearly as judgmental about it as we should be."
What does Global Financial Integrity do? According to the Times, it "tracks the illicit flow of money." 
Which is why the newspaper's investigation was so important: It blew the lid off of staggering sums siphoned into the U.S. by a litany of unsavory characters and drew public attention to the practice in a way the government couldn't ignore.