Sundance 2016: Dates, Early Preview and Guide to This Year's Festival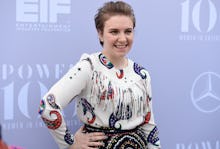 Jordan Strauss/AP
The 2016 Sundance Film Festival kicks off Jan. 21 in Park City, Utah, and lasts through Jan. 31. The incomparable indie film festival has been showcasing the boldest, most intricate independent films including documentaries, dramas, comedy and more for 30 years.
This year's schedule includes a wide collection of films, several featuring well-known names including Chelsea Handler and Molly Shannon, and events like a coffee shop discussion with Lena Dunham and big-name directors and actors that will be available to live stream on Sundance's site. 
Schedule: The full 10-day schedule is available on the website. 
Tickets: Tickets for individual films go on sale at noon Eastern on Thursday.
Festival passes, which get you access to all the events and priority on the queue, went on sale Oct. 29 and will be available until they're sold out. Check out the different levels of festival passes, what they offer and how much they cost (ranging from $300 to $3,500) here. 
Watch from home: Sundance recently blogged about how to experience the festival without attending. The festival plans to help at-home fans engage through live video streams on its site and social media platforms including Twitter and Instagram. 
A schedule of the festival's livestream lineup includes a press conference with Robert Redford, coffee shop chats with Dunham, John Krasinski, Charlie Kaufman and more and a presentation about the art of film with Interstellar and Dark Night director Christopher Nolan. Check out the full livestream schedule here. 
The Sundance Film Festival started as a small event celebrating little-known indie films and has evolved into the country's largest independent film festival that can catapult independent films to fame with major production deals and recognition. Some past Sundance films that went on to become critically acclaimed blockbusters include Clerks (1994),  The Blair Witch Project (1999), Little Miss Sunshine (2006), Man on Wire (2008) and Don Jon (2013).