This Reality Star's Post About Her Love Handles Is a Must-Read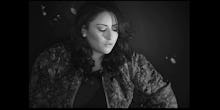 This reality TV star just got even more real. Mar Ortiz, a cast member on the Lifetime reality show Big Women: Big Love, shared a photo of herself that also showed her waist, stomach and love handles on Facebook and Instagram earlier this week. According to Ortiz, friends' questions about her physique and potential weight loss spurred the post. 
According to the post, which has garnered close to 100,000 likes and over 30,000 shares, someone told Ortiz she looked like she was losing weight, to which she replied, "Really? You think so? I eat a burger, fries and pizza like every day." 
Ortiz went on to say that she loves her love handles and believes in having healthy days and living a balanced life. She included several hashtags at the end of the post: #imnoangel, #plusisequal #effyourbeautystandards and #bigwomenbiglove at the end. 
Reaction to the post has been mixed, with some people praising Ortiz and others criticizing her weight and for glorifying what they deem an unhealthy lifestyle. 
Ortiz eventually responded. "I do not glorify obesity," she wrote. "I glorify that I can wake up and be completely happy that I'm alive and I'm content with who I am as a human being. I have been in shape and the way I feel about myself was no different than what I feel about myself today."
In an interview with the Huffington Post, Ortiz said, "I find the nasty remarks and comments saying I'm unhealthy absolutely ridiculous." She continued, "You cannot judge a book by its cover."
She added, "My only hope is to help break barriers and that people will be less judgmental of plus-size women." 
2015 was a big year for body positivity models. Plus-size models made bold statement about their place in the fashion industry, including a spot in New York City's Times Square. Young women completely rethought the term "plus size." And Target took a chance on its first-ever plus-size male model.