Chipotle Will Close All Stores for a Few Hours on Feb. 8, Please Make Other Plans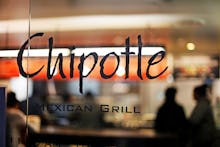 On Feb. 8, expect to fulfill your burrito-related desires elsewhere — for a couple of hours. Chipotle Mexican Grill Inc. will close its doors to customers for a few hours in order to brief employees, discuss food safety and allow employees to ask questions, the Los Angeles Times reports. 
The chain's approximately 1,900 stores will open at 3 p.m. on that day to address the E. coli outbreak that has led to dozens of illnesses nationwide. Chipotle told Mic in an earlier email that the investigation into their outbreak is ongoing. 
"Implementing all facets of our enhanced food safety program is our highest priority," Chris Arnold, Chipotle's communications director, told Mic in an emailed statement. "Many components of that program are in place now, and we will implement all facets of it as quickly as we can."
The outbreak began some time between Oct. 19 and Nov. 14, which caused 43 locations to close in Washington and Oregon. 
By Dec. 21, 53 people in nine states had been infected with the outbreak E. coli strain. 
Chipotle took out a full-size print ad in several major nationwide newspapers to apologize for the outbreak, but customer concerns caused the company's stock to tumble in recent weeks. 
In the ad, CEO Steve Wells wrote, "[I]t may not be possible for anyone to completely eliminate all risk with regard to food (or from any environment where people congregate), but we are confident that we can achieve near zero risk."