A Community Outraged After Teacher Resigned Because School Asked Kids About Her Gay Bestie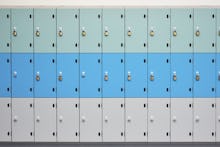 Gay best friends may be great if you're Grace from Will & Grace or Madonna in The Next Best Thing, but one former Pennsylvania teacher said that talking about her gay BFF with students forced her to resign.
On Jan. 18, Winden Rowe, a former teacher at Unionville High School in Kennett Square, Pennsylvania, posted a message on her Facebook page that addressed why she decided to resign a month prior. 
The post, which is available on Facebook via a reposting in the Unionville High School Alumni group, describes an incident in which students, one by one, were pulled out of class and asked questions about Rowe's personal life, including whether she had a gay best friend and if she spoke to her high school students about it.
According to Rowe, she was then asked to tell administrative professionals whether she had a gay friend, whether they ever had dinner together and whether they went on vacations together. Rowe said that the only charge the administration brought against her was "misusing class time." Rowe was put on administrative leave for two days after she was questioned.  
"If that's the level of investigation and questioning that they can do without the professional knowing that it's even happening, then that's not the work environment for me," Rowe told Mic. "I definitely believe in giving the individual the opportunity to represent themselves professionally, and my professionalism was called into question. I would've liked the opportunity to have that dialogue, instead of the way in which it unfolded." 
Rowe told Mic that she resigned from her teaching position and was neither asked to resign nor fired. 
In a statement to Mic, the Unionville-Chadds Ford School district communications coordinator Dave Listman said they pride themselves on being a "completely inclusive organization" and that Rowe's Facebook post made "false accusations." 
"[I]n every meeting that was held with Winden prior to her resignation, she was represented," the statement said. "The union is not claiming any wrongdoing on the part of the administration and that is because there was no wrongdoing."
Listman told Mic that the administration contacted Rowe via email the day prior to questioning her and her students. The next morning, Listman said, the administration began questioning students before they spoke to Rowe.
According to Listman's statement to Mic, a nine-member board of directors reviewed and accepted Winden's resignation and the circumstances surrounding it and found the administration acted ethically and in accordance with district policies.  
Regardless of whether officials followed policy, Rowe said that her record prior to this incident was spotless and did not deserve that level of scrutiny. 
"There was nothing that was brought forth to me that would validate that level of concern," Rowe said. 
When asked if there were ever any indications from officials that sexual orientation was a taboo topic, Rowe replied: "No, no, none at all." Rowe said she spoke to her students about sexual orientation because the topic was "developmentally appropriate" for her students who are "exploring themselves and the world around them." 
Winden said she identifies as an ally to the LGBTQ community and that she wonders whether a story about going on vacation with a heterosexual friend would have garnered the same reaction. After the incident, Winden sought counsel from an attorney, Stephen Planzer, who told Mic that he had the same concerns. 
"How is it different than saying she went to Vegas with her gay friend, as opposed to 'Oh, I'm going to Orlando with my wife and two kids?'" Planzer asked Mic. Planzer also said he was concerned with the "chilling effect" of Rowe's case. 
"Because of how they reacted, because of how they punished her, even though it was a paid administrative leave, it was still kind of a punishment," Planzer said. "It chilled her first amendment rights, it made her unable to speak about homosexuals or having a gay friend. She was being punished for having mentioned those things in the classroom." 
In an email that Planzer shared with Mic, he called the circumstances surrounding Winden's situation "concerning" and that, regarding any complaints about Rowe, "it is unclear what is being complained about." 
"None of these behaviors, associating herself with gay person, nor traveling to Las Vegas, is illegal," the email stated. "Furthermore, sharing this information with her classroom is also not illegal and does not rise to the level of moral misconduct. There has been no demonstration that this information that was shared with her class is harmful nor detrimental to their well-being. Therefore, it is unclear why she has been put on pay administrative leave and why she has not been apprised of what is being investigated." 
News of Rowe's resignation and Rowe's original posting created a passionate conversation in the public Unionville High School alumni group on Facebook. 
However, some Facebook commenters are pushing back against Rowe's story, stating that Unionville is an inclusive school environment. In Listman's statement to Mic, he pointed to one Facebook comment specifically: that of the school's gay-straight alliance adviser Jennifer Fulton, who Listman told Mic is not only an adviser but a Unionville High School alumni and a parent of students in the district. 
"UHS administrators are welcoming, supportive and caring for our LGBTQA students," Fulton wrote. "By going after them you are contributing to fear mongering unnecessarily. I believe there is a grave misunderstanding on Ms. Rowe's part, and I suggest that everyone consider that there is not one truth, just a perception of truth for each of us."
Rowe told Mic that she does not plan to fight to get her job back, but is more concerned about the message this sends to teachers and students. 
"How do we support our educators? Do we support teachers by thinking that they're guilty before innocent and not even letting them into that dialogue until after the fact?" she asked. "What are we teaching these kids? They are our future. What do they see in that?"