Imagine You Had to Call the Police Every Time You Wanted to Sex Someone — This Man Does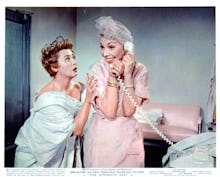 A man in North Yorkshire, United Kingdom, has been ordered by a magistrates' court to inform the local police 24 hours before he plans to have the sexytime with a woman. 
The middle-aged man, whose anonymity is guaranteed by the law, was accused of raping someone in 2015. While he was acquitted of the charges in December, the magistrate imposed a "sexual risk order" which was just extended for another four months, after which the case will be reassessed. 
"You must disclose the details of any female including her name, address and date of birth," the order reads. "You must do this at least 24 hours prior to any sexual activity taking place."
The man is also required to inform the police of every device he has which is cellular and/or connects to the internet — the police have the ability to control his engagement with these devices under the temporary order.  
"The notification requirements of Part 2 of the 2003 Act are an automatic requirement for offenders who receive a conviction or caution for certain sexual offenses," the British Home Office notes. 
"The notification requirements are not a punishment for a sexual offense and are not part of the system of penalties," it adds. 
England and Wales adopted sexual risk orders in March 2015. They don't exclusively apply to convicted sex offenders, but to anyone "the police believe poses a risk of sexual harm," the BBC reports.