Why the 2016 Newbery Award Is an Important Step for #1000BlackGirlBooks and Diversity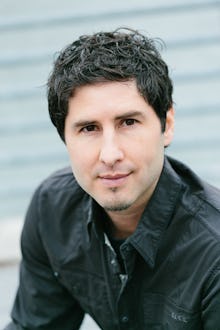 By the time she turned 11, Marley Dias of Philadelphia was tired of "reading about white boys and dogs." The lack of diversity in the books she was assigned in school was so stark, in fact, it inspired her to launch a book drive — #1000BlackGirlBooks — where she compiled and catalogued titles featuring black girls as protagonists.
By the third week of January, she had collected almost 400 books. The project will end on Feb. 1, replete with a guide to the titles broken down by author and age, and the books will be donated to a library in Jamaica, where Marley's mom grew up, according to the Philly Voice. It's a heartwarming story, and a necessary endeavor. But anytime a child must resort to grassroots tactics to affirm her own visibility in the media she consumes, you know there's a bigger problem at hand.
It's an old refrain at this point: In 2014, just 14% of all children's books published in the U.S. were written by or about people of color, according to a report from Cooperative Children's Book Center. As the United States marches toward its inevitable "majority-minority" future, this whitewashing of content feels increasingly off-brand, with some of the most powerful industries in the space facing heat from consumers as they scramble to reflect the demographics of the country at large.
Perhaps it should come as no surprise that this lack of diversity is reflected in the awards celebrating that content. Enter the Newbery Medal: a 94-year-old prize given by the Association for Library Service to Children, part of the American Library Association, to the best children's book in the country each year — which, more often than not, reflects the best children's book in the country written by a white person.
With that in mind, it's no small feat that, on Jan. 11 — 42 years after Paula Fox became the first Latino author to ever win the award, in 1974 — a mellow, 41-year-old Mexican-American named Matt de la Peña got a phone call saying his picture book, Last Stop on Market Street, had been chosen for the 2016 Newbery. Mic caught up with de la Peña to discuss the importance of diversity in kids' books and the personal significance of being the only Latino man in almost 100 years to win arguably the biggest prize in children's literature.
One thing Mic learned: He feels complicated about it. Born in National City, California, a breezy beachside town in San Diego County just north of the Mexican border, he grew up playing basketball, writing mostly as a clandestine activity in the back of his junior high and high school classrooms.
He has since spoken openly about his childhood struggles with literacy. By the second grade, he could still barely read, and he admitted, in a story for NPR, to never having completely read a novel until after high school. He now spends a big chunk of his time speaking at middle and high schools in some of America's poorest neighborhoods, most filled with black and Latino students, who remind him of his own upbringing and struggles.
"One of the coolest things about winning a Newbery is it gives me, I don't know, like, artillery to share with [these kids]," de la Peña told Mic. "It's powerful to see yourself in a book, and then to see that Newbery sticker on the cover."
Over the course of the conversation, it became clear how important this kind of validation is to de la Peña's feelings toward his newest accolade. This applies equally to the kids he talks to, and to himself. "Sometimes I've noticed [these kids I talk to] don't see themselves as valuable," he said. "Some will look at me and say, 'Why did you come here [to our school]?' So [the Newbery] is a way of saying, 'Your experience is valuable too.'"
In the four decades between Fox's and de la Peña's Newbery wins, seismic shifts took place in America's cultural landscape. Disco died. The U.S. changed presidents six times. Most notably, the Latino population grew by more than 45 million people, roughly, a change that's forced white artists and publishers to reckon with decades of disregard for audiences and artists of color.
Though de la Peña's book — Last Stop on Market Street — features a black protagonist on a bus journey through a multicultural cityscape, much of his other work has been implicitly concerned with this disparity: the lack of stories around Latino identity and the sense of isolation that comes with it. As a result, the Newbery win was vital to de la Peña's own sense of belonging. Feeling misunderstood is a hallmark of growing up, but having a white mom and a Mexican-American dad in heavily Latino Southern California came with its own sense of loneliness — one de la Peña said was tempered by getting recognized among his Latino peers.
"I know what it feels like when you're mixed, and it feels like you're not Mexican enough," de la Peña said, "so in a way, [the Newbery] is like a validation I've been looking for since I was a kid — to be placed among my dad's family."
That said, the support of other Latino writers — and writers of color more generally — has been crucial to the author's professional development. He counted authors Meg Medina and Pam Muñoz Ryan among his industry compatriots, and the esteemed Sandra Cisneros as a role model. Christian Robinson, illustrator for Last Stop on Market Street, is black. Such networks can help writers and illustrators weather the proverbial storm in an industry that — despite its family-friendly subject matter — can be as challenging and racially fraught as any other.
"Sometimes I feel like publishers, once they have one black or Mexican author, it's like, 'OK, we've got that covered,'" he said. "New Latino authors sometimes have a tougher time getting a foot in the door — it's the hardest part of the process."
De la Peña is currently on the advisory board for We Need Diverse Books, a grassroots organization dedicated to diversifying children's literature. He said he hopes to use his platform — and the clout that comes with a Newbery win — to promote the work of other writers of color. "I think some of the most interesting things creatively are being done by diverse artists in many genres," he said. By bolstering these artists, "[we] root for each other, and get notoriety for each other to reach diverse readers."
Observers insist such a change is good for everybody. "Diverse kids' literature gives children of color a chance to see themselves as heroes, which is vital," Noah Berlatsky wrote for Pacific Standard in 2014. "But smart, thoughtful books with nonwhite protagonists can also give white children a chance to see ... people of color as something other than anxiety-producing others or stereotypes."
When it comes to putting theory into practice, however, de la Peña said publishers continue to come up short.
"I don't think it's malice, just ignorance," de la Peña said. "Sometimes the establishment publishers will come across book about, say, a Mexican living near the border, and they don't know what to do with it. But, now, if there's a Mexican publicist, they'll know what to do with it."
Americans tend to lionize racial "firsts" — the first Latino to do this, the first black person to do that. We read them as symbols of hard-won racial progress, a reflection of how hard we've worked and how far we've come. It's tough to argue these aren't moments worth celebrating. But when that precious "first" takes almost half a century to become a "second," that sense of victory can't help but grow stale.
The first Newbery Medal was awarded in 1922. The Association for Library Service to Children gave it to a man named Hendrik Willem van Loon, who, in addition to his winning book, The Story of Mankind, wrote extensively on the history of the Netherlands, where he was born. In other words, perhaps no one in the history of the world has been whiter. And the rarity of a win like de la Peña's indicates things haven't changed drastically since.
The truth is, if we have to wait another 40 years for a third Latino Newbery winner, the broader diversity projects brought to public attention by campaigns like #OscarsSoWhite, which recently succeeded in getting the Academy of Motion Picture Arts and Sciences to commit to a long-term diversity initiative, will have failed. We are in the midst of a cross-industry push for racial inclusion, and, according to de la Peña, the future of children's literature looks bright.
"The rallying cry is getting louder," he said. "Publishers are taking on more than one diverse author at a time now. ... My goal [now] is to be an advocate for diverse literature and diverse authors. And to continue to write with a chip on my shoulder."