Here's Who Will Play the Kids in Netflix's 'A Series of Unfortunate Events'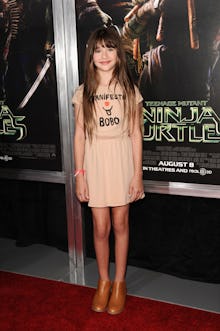 Andrew Toth/Getty Images
Streaming service Netflix is moving forward with an original series adaption of the children's books A Series of Unfortunate Events, by Lemony Snicket (aka Daniel Handler) and, this week, the project added two new official cast members. 
Supergirl's Malina Weissman will play Violet, the oldest Baudelaire sibling, and Louis Hynes will play younger brother Klaus, Entertainment Weekly reported.
Read more:
Netflix announced back in 2014 that it would be developing the children's books into an original series. Snicket's 13 novels chronicle the misadventures of the three Baudelaire orphans as they are pursued by the villainous Count Olaf.
The books were previously adapted into a 2004 feature film starring Jim Carrey as Count Olaf. This time around, How I Met Your Mother's Neil Patrick Harris has reportedly signed on to play the lead villain in the Netflix adaptation.
Netflix's A Series of Unfortunate Events is scheduled to premiere in the fall, according to Netflix's schedule of upcoming release dates.