What's Coming to Hulu in February? Here's a Complete List of Movies and Shows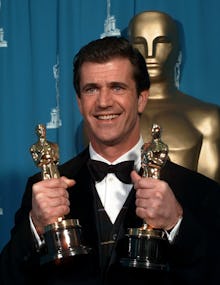 REED SAXON/AP
Since most of the United States is still in the middle of winter, it's good news that a slew of new streaming options is coming to Hulu in February. It'll be a wide variety of movies and shows that date back to the 1980s and come from networks such as Showtime (a Showtime subscription will be needed), CMT and ABC, according to a Jan. 19 press release by Hulu. 
Some big-name titles include 2005's King Kong, Braveheart and Freedom Writers. Popular television shows that'll be adding new episodes and seasons include Workaholics and Baby Daddy. 
Fox's televised live musical Grease: Live, which stars Julianne Hough and Aaron Tveit, will also be available for streaming on Feb. 1, right after its Sunday evening on-air premiere. 
Read more:
Music lovers can also look forward to February since Hulu will be streaming Jimi Hendrix: Electric Church and Michael Jackson's Journey From Motown to Off the Wall. 
In anticipation for the Super Bowl 50, Hulu will be airing a special called Inside the NFL: 2015 Super Bowl Preview, which doubles as another excuse to eat chicken wings.
Below is a list of some of the titles hitting Hulu in February, according to a press release:
Feb 1: 
Braveheart (1995)
An Officer and a Gentleman (1982)
School Ties (1992)
Feb 2: 
Castle
Feb 3:
UnREAL: Season 1
The Muppets
Fresh Off the Boat
Mob Wives: Season 6
Feb 4: 
Family Pictures (1993)
South of Hell (2015)
Tin Man (2007)
Departures (2008) 
Workaholics: Season 6 premiere
Idiotsitter: season 1
Young & Hungry: Season 3
Baby Daddy: Season 5 premiere 
Feb 5: 
Paranoid Park (2007)
The Objective (2008) 
China, IL: Season 3
Feb 6: 
Mortdecai (2015) 
Sleepy Hollow.
Feb 7: 
A Merry Friggin Christmas (2014)
Feb 8: 
The Incredible Dr. Pol: Season 8 premiere 
Feb 9: 
Spare Parts (2015) 
Great Human Race 
Big Fix Alaska
Feb 11: 
The Thin Blue Line (1988)
Feb 12: 
Grey's Anatomy
Scandal
How to Get Away With Murder
Feb 14: 
Monster Fish: Season 6 premiere 
Feb 15:
11.22.63.: Season 1 premiere 
Feb 16: 
From Rocky To Creed (2015)
Feb 22: 
Generation X: Season 1 premiere
Feb 25: 
Blue is the Warmest Color (2013)
Feb 26: 
Project Runway: Season 13
Dance Moms: Season 4
Pawn Stars: Seasons 7 and 8
Feb 27: 
Pet Talk: Season 1 premiere 
Feb 29: 
Jerry Maguire (1996)
The Lifeguard (2013) 
Gotham