Kanye West Tickets 2016: Rapper to Debut 'Waves' at Yeezy Season 3 Show in NYC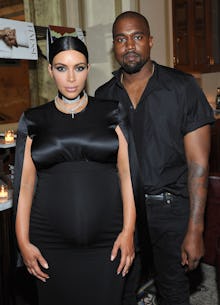 Donato Sardella/Getty Images
Yeezy Season is upon us. Kanye West announced tickets were on sale for his upcoming performance at Madison Square Garden on Feb. 11, where the rapper and fashion designer will be revealing his clothing line's third installment, as well as his new album Waves. Reports recently indicated West will perform songs from his latest album at the event, which will be live streamed at select international theaters. 
"SEASON 3 / WAVES / MADISON SQUARE GARDEN / INTERNATIONAL CINEMAS," West tweeted Monday. His third unveiling of his clothing line, Yeezy Season, follows suit from his second showing, which was unveiled during 2015's New York Fashion Week, as well as live streamed in select international theaters. 
Read more:
The tickets West tweeted out on Monday are not to actually attend the Madison Square Garden event, however. The link West includes directs fans to input what country they are visiting the site from, and provides several theater locations throughout the world where fans can attend the live streaming event. Ticket master will be selling tickets to the actual Madison Square Garden event here, though those tickets are not yet for sale.
West has referred to his next album as the "best album of all time," and the Feb. 11 event will be sure to light the internet on fire, as fans await the highly anticipated release of both West's Waves and his third edition to Yeezy Season.