When Is the New Hampshire Primary 2016? Date and What to Know for Voting Day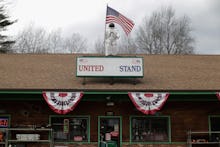 Chip Somodevilla/Getty Images
Primary season is officially underway with Monday's Iowa caucus, the first contest in a presidential election. The next big event is the New Hampshire primary, the first in the nation. It will take place Feb. 9.
Read more:
A primary functions in basically the same way as a general election: Voters head to the polls and cast their ballots for their preferred candidate within the Republican, Democratic or independent party. The state government runs the whole thing, rather than by the individual parties, which run caucuses. 
The New Hampshire primary is particularly important because of its order in the primary operations: A win in the Granite State can either confirm a demonstration of party support in Iowa, or help redeem low numbers coming off the caucus. On the flip side, a poor showing in New Hampshire can establish a candidate as an unlikely bet.
In New Hampshire polls, Donald Trump is leading the GOP candidates by an average of 21.7 percentage points. The top three Republican contenders for the state are Trump with 33.2% support among voters, Texas Sen. Ted Cruz with 11.5% and Ohio Gov. John Kasich with 11.5%. Among the Democrats, Vermont Sen. Bernie Sanders is ahead in the polls, with 55.5% support versus Hillary Clinton's 37.5% and Martin O'Malley's 2.0%.