'RuPaul's Drag Race' Season 8 Cast and Premiere Date — Meet the Queens of the New Season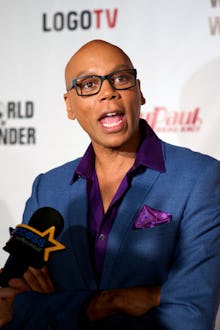 Unique Nicole/Getty Images
Hold on to your wigs, because Logo TV's reality competition show RuPaul's Drag Race is almost back with the premiere of its eighth season. The show announced on social media on Tuesday that the new season will on Monday, March 7, at 9 p.m. Eastern on Logo, and will feature a new lineup of drag queens competing for the title of "America's next drag superstar" and $100,000 in prize money.
Read more:
In a series of photos uploaded to Facebook and a set of videos on the Drag Race website, the show introduced the twelve who will be competing for the crown this season. The competitors include self-proclaimed "New York's Fiercest Drag Bitch" Acid Betty,  Bob the Drag Queen, Chi Chi DeVayne, Cynthia Lee Fontaine, Dax Exclamationpoint, Derrick Barry, Kim Chi, Laila McQueen, Naomi Smalls, Naysha Lopez, Robbie Turner and Thorgy Thor. 
RuPaul's Drag Race has been credited with "bringing drag — and its reigning queen — into homes from Sweden to South Africa," as a New York Times profile on host RuPaul claimed in 2014.
"Yes, we're a competition reality show, but because we're doing it in drag, other levels of consciousness seep in," RuPaul told the Guardian in 2015, speaking about the popularity of Drag Race. "Drag will never be mainstream because it breaks the fourth wall and it mocks our culture and identity: how much you have, where you're from, your economic background. Drag mocks all of that. It's the antithesis of mainstream."