How to Hide Your Ex on Social Media So You Can Get Over Them Once and for All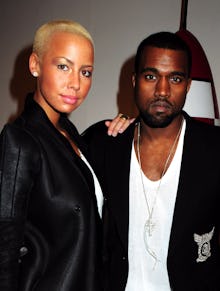 Foc Kan/Getty Images
Breaking up with a partner can be especially difficult, especially when someone's entire existence is just a click away. While it might be time to walk away from a broken relationship, it's an entirely separate ordeal to quit stalking someone's Timeline, Instagram feed or even their latest tweets.
Here is exactly how to block an ex's profile from ever popping up again on your Facebook, Instagram and Twitter. It's a painful few clicks to ensure you can officially put someone behind you once and for all.
Read more:
Facebook
Blocking someone on Facebook will allow you to control exactly what it is you can see from your ex, as well as their friends. Here's how to make sure you never see photos your ex is tagged in, as well as any of their posts or statuses: Select the "unfriend" option at the top of a user's page. This will prevent you from seeing anything your ex doesn't choose to share with the general public. Then, select the "unfollow" option, which further prevents you from seeing any activity posted by the user or what they might be tagged in. 
Click on the box with three bullet points at the top right of your ex's page. Select the "block" option. Confirm this action. Voila, your ex is officially Facebook history. 
Instagram
Similar to Facebook, it's pretty easy to get rid of an ex on the photo sharing app. Simply go to their account and select the "follow" option. By making the green "Following" status turn blue, the feature will now say "Follow," meaning you have officially stopped following your ex on Instagram. Good for you.
After that, you might as well click the top right portion of the app on your ex's page and select "block," just to make sure that person is never able to check your page without you knowing. 
Twitter
Blocking someone on Twitter automatically means you can no longer see anything posted to their profile, from media to retweets. 
Go to your ex's Twitter profile, and click on the "Following" button to make sure you're no longer signed up to receive your ex's stream of consciousness. You'll notice there is a tool option on your ex's profile as well — no pun intended. Click on the tool and select block, that way your ex is good and gone, once and for all.
It's probably worth mentioning, however, that all of these blocking options are reversible. Because who said second chances don't ever happen on the world wide web?