5 of the Most Romantic Movies to Stream on Netflix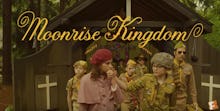 YouTube
Whether you're watching Netflix with a casual hookup, significant other or a tub of ice cream, you can't go wrong with a solid, critically acclaimed or trashed (usually the latter) romantic film. 
Read more:
Netflix has a wide collection of romantic movies available to stream — but the entire romance section can be daunting to browse. Here's a list of some romance gems that'll tickle your fancy on Netflix to save you from an indecisive meltdown during what would otherwise be a perfectly enjoyable Netflix-and-chill session. 
Silver Linings Playbook
What isn't romantic and pleasing about watching a troubled Jennifer Lawrence and Bradley Cooper fall in love?
Seeking a Friend for the End of the World
This underrated quirky movie actually got a decent 6.7 rating on IMDB and stars rare duo Steve Carrell and Keira Knightley as two people desperately searching for the love of their lives before an asteroid destroys Earth.
Roman Holiday
If you've already watched Breakfast at Tiffany's ad nauseam, Roman Holiday is the next Audrey Hepburn must-watch. American reporter (Greg Peck) finds a Roman princess (Hepburn) passed out on a bench in Rome after she took sedatives and, well, the rest is what earned the 1953 classic critical acclamation and Hepburn an Oscar.
Moonrise Kingdom
Like Little Manhattan, the romance in Moonrise Kingdom is between naive lovestruck kids — only in the quirky, bizarre Wes Anderson way that makes for a wonderfully unique love story. 
Jersey Girl
Jersey Girl is one of those critically mediocre yet deeply satisfying guilty pleasures of a rom-com. Ben Affleck and Liv Tyler fall in love after he meets her at the movie store. Affleck's young daugher in the film, Gertie, is by far the cutest darn part.