These Organizations Are Giving Women in the Zika Zone Access to Abortion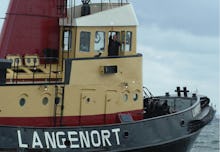 News of the Zika virus has undeniably dominated the mainstream media in recent weeks. Most updates — like the World Health Organization's recent declaration that the virus is a public health emergency — seem discouraging. But the recent efforts of two organizations to help infected women obtain free medical abortions, if they decide they need them, offer a sliver of hope. 
In exchange for lab results confirming a diagnosed Zika infection as well as an online consultation, the Dutch organization Women on Web will send women medications like mifepristone and misoprostol in countries that prohibit or restrict abortion, such as Colombia, Ecuador, Paraguay and Venezuela, according to New York Magazine. 
The organization Women on Waves similarly provides women with medical abortion by traveling by boat and delivering the drugs as well as information and workshops on open waters near these nations, the Independent reported Monday.
In response to the proliferation of Zika — a virus that seems to cause microcephaly, a brain defect, in fetuses — multiple Latin American countries have encouraged women to avoid pregnancy for as long as two years, the Guardian reported in January.
But the concerns overlook the dilemma pregnant women in the nations already battling this outbreak face. Forty percent of pregnancies worldwide are still unintended, and the rate is even higher in Latin America, according to a 2014 Guttmacher Institute report. Simply cautioning women to avoid pregnancy is ineffective and unrealistic. As Paula Avila-Guillen of the Center for Reproductive Rights pointed out to the Guardian in January, "In many rural areas men and women do not have easy access to contraceptives and many pregnancies, especially in teens, are the product of sexual violence and abuse." 
Additionally, the countries where Zika is most prevalent are also ones with stringent abortion laws. For example, in Brazil, which has seen thousands of new cases of Zika since October, abortion is illegal except to save the life of a woman. In fact, in the country of more than 200 million people, only 1,626 legal abortions were reported in 2012 by the country's Ministry of Health, according to a 2014 RH Reality Check report. Despite these laws, however, women still seek abortions in Brazil and nations with similar laws face dire consequences for doing so. 
"Unsafe abortion is the number one maternal mortality cause in the region," Avila-Guillen told the Guardian on Wednesday. Research from the Guttmacher Institute in 2015 confirms that where abortion is "highly restricted, it is typically unsafe."
Because medical abortion only works in the first nine weeks of pregnancy, however, the window of opportunity for women to take advantage of these services is relatively narrow. Even so, these efforts can often be the only hope for women in these nations determined to make the choice to have an abortion.
As Avila-Guillen concluded to the Guardian on Wednesday, "When women decide to terminate their pregnancies, they are going to do so — it's just a matter of how."