How Do Netflix Gift Cards Work? Where to Buy and How to Redeem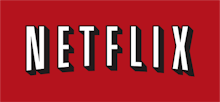 Wikimedia Commons
What more modern, useful gift can one give than a Netflix gift card to temporarily relieve a loved one from the monthly subscription fee they sacrifice for Netflix and chill? Yes, Netflix started selling gift cards in 2014 that can be redeemed by entering a code on the website.
Netflix gift cards can be purchased on retail websites like Amazon, Target and Best Buy. Once purchased, it'll deduct the given amount from the monthly subscription cost after following a couple of simple steps provided by Netflix's help site. 
Read more:
Here's how to use a Netflix gift card, according to Netflix:
1. "Scratch the foil off the back of your card gently with a coin and enter the PIN code at Netflix.com/redeem."
2. "If you already have a Netflix account, you can also enter this code on the 'your account' page. The balance of your gift card will be added to your account and your next payment will be taken from the gift card balance."
The cards don't expire, according to Netflix, so no rush. And as long as the gift card amount is enough for one month ($9.99), you can use it on held accounts and it can be used in any country with Netflix (most countries have Netflix now).
'Flix away.